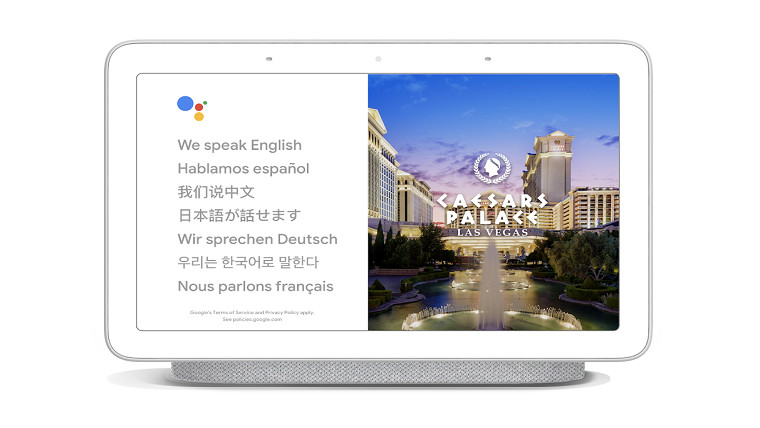 Today, Google announced a host of improvements to Google Assistant on smart displays such as the JBL Link View or the Google Home Hub. One of those improvements is the addition of Continued Conversations, which is rolling out starting today.
Continued Conversations basically means that, once you start talking to Google Assistant, you can maintain a normal flow of conversation, asking more questions as the Assistant answers them. After answering a question, Assistant will keep listening for any follow-up questions, so you no longer have to say "Hey Google" every time. The feature is launching for those using English (U.S.) as their language and on all smart displays currently available.
In addition to Continued Conversations, Google also detailed a few other new features that have been added recently. These include some features which were announced earlier this year, such as Interpreter Mode. This basically lets you use Google Assistant as an interpreter for a foreign language translating conversations in real-time.
There's also support for multi-room audio, which lets you add a smart display to a speaker group to play music throughout your house, and you can also adjust the volume for any device in that group using a smart display. Additionally, when your smart display is acting as a digital frame for pictures in Google Photos, you can use your voice to quickly share or delete a picture from the device.
Smart displays with Google Assistant can also be used to control your smart home appliances, and other quality-of-life improvements have been made to the overall experience. It's now easier to dismiss cards from the home screen, and you can set an alarm using touch controls instead of your voice.
Finally, Google has also added a small trivia game for when you want to compete with your family. Google Assistant will ask you five questions in a row to see who's the most knowledgeable in the group.