In the face of strong competition from Google at all the entry level points, Microsoft made a bold decision to offer Windows for free on devices that are smaller than 9 inches for OEMs. This includes smartphones and tablets, both of which have seen an uptick in interest from the low-end manufacturers in China, and that also includes Archos as the company prepares a new entry level Windows 8.1 tablet.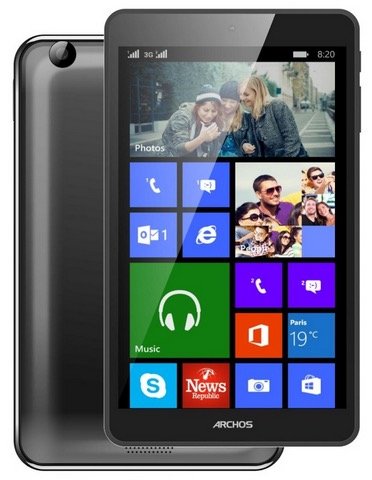 Archos has announced the 80 Cesium, a 8.1 inch tablet running Windows 8.1 and it will cost $149. Under the glass will include an undefined Intel quad-core CPU (likely an ATOM Bay Trail), an IPS display at 1280 x 800, but there's no word on storage or battery life. With a PPI of 189, the screen will look grainy, reminding you that you be getting exactly what you pay for.
Of course at $149 you should not expect bleeding edge specs, but the Intel ATOM under the hood should keep Windows running good-enough for web browsing and maybe a few light games from the Windows Store; this device is purely for consuming content.
These types of devices are a tricky playing ground for Microsoft, because they do compete with Android on price, but these devices are running proper Windows, not RT, which means that performance could be an issue. In theory, you can toss PhotoShop on to one of these things but the user experience would be horrible.
In fact, you can put any application on here and that could be an issue as consumers see these devices as Windows, so they should be able to run all of their desktop applications. If consumers take the mindset that these are desktop capable machines, Windows, at this price point, could turn off users to the platform if they perceive Windows to be slow or unable to run their applications. 
Naturally, you would think that with a price of $149 consumers would know that these machines are low-powered, entry level devices, but importunely, these same issues plagued netbooks a few years ago.
There is no word on availability of the device, but it was announced at IFA which means we should see it hit store shelves in the near-ish future.
Source & Image: Archos