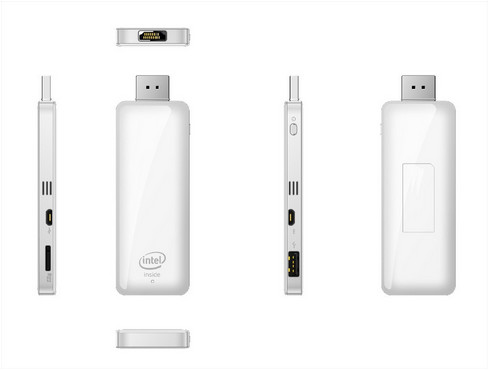 An Intel Bay Trail-based HDMI stick has gone on sale on Chinese retailer Alibaba's website for just $110 excluding shipping.
The HDMI stick featured on Alibaba and Aliexpress is supposedly listed by the OEM, who is manufacturing the device on behalf of Intel. Although, Intel hasn't officially announced the product yet, the full set of specifications has been provided by the manufacturer along with the pricing and shipping info.
Unlike other HDMI dongles that provide the ability to mirror content to televisions, the Intel-based stick listed as Meegopad features a full blown x86 CPU capable of running most operating systems including Windows 8.1 and popular Linux distros such as Ubuntu and Fedora.
The HDMI stick is just under 100mm long and is packed with a quad core Intel Atom CPU running at 1.7 GHz. Other specifications of the device include 1 GB DDR3 RAM, 2 MicroUSB ports, 1 HDMI port, 16 GB and 32 GB storage options, a memory card slot, WiFi and Bluetooth 4.0.
Recently there have been plenty of other USB dongles that have been launched, such as the Microsoft Wireless Adapter, Mozilla Matchstick, and Google Chromecast, but this one could be the device to get considering the possibilities it can open up with respect to portability and connectivity options.
Source: Alibaba/Aliexpress
Note: Title and contents have been changed since publishing ​