If you think RIM and Nokia are in the same boat, you should probably leave now as the company has bold plans, an even bigger vision, and the know-how to get it done. Neowin had a chance to sit down with Nokia's Richard Kerris, VP of Worldwide Developer Relations and he presented Nokia's side of the argument and explains how the company is truly turning the corner with its technology and is working on innovative solutions to distance itself from the rest of the market.
For those who do not know Kerris, it's highly recommended that you read his profile as he is not one to take a job simply because it was offered. After leaving several high-profile positions, including one with webOS, he did his diligence before signing up for his role at Nokia. His honesty about Nokia's situation is fair but also paints that the company is not oblivious to what is happening around them.
The interview kicked-off with a bang as for those of us who have been on Verizon, our phone selections has been Nokia-less but that is all about to change. According to Kerris about this situation, he said, "it wont be long", which is highly encouraging for those of use who want use the Nokia line of products but are not willing to switch carriers to make it happen; he gave no indication of timeline or what products may hit carriers outside of T-Mobile/AT&T.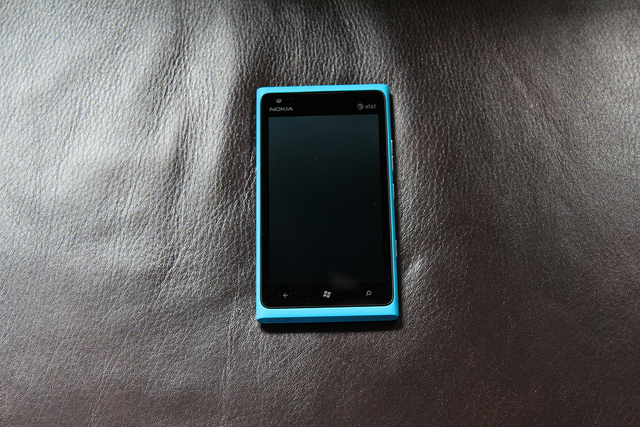 Kerris knows that Nokia's dark days are not behind them but he also can see the light at the end of the tunnel. But the interview was not about the past, it was about what is ahead for Nokia and how Nokia is poised to make it through the tough times and come out stronger on the other side.
During the interview Kerris pulled out the PureView and if you need a reminder about that device, you can find the information here. Nokia has fantastic imaging technology and the PureView is the staple of that. Kerris was quick to point out that Nokia has previously said that the PureView technology would be coming to Lumia devices and he iterated that it would happen "very soon".
When it comes to developing for the Lumia series, or Windows Phone 7, Nokia is far from calling the system dead. Not even close, with 7.8 and other enhancements in the pipe, the product line is as vibrant as ever. Additionally, Kerris states that what Nokia is doing is no different than what Apple has done with the iPhone 4S and iPhone 4 with Siri. 
Kerris states that the developers he has talked to want to target the millions in the install base with Lumia devices and that they will receive the added benefit that their applications will work on Windows Phone 8. He also believes that carriers will put together attractive options for updating your device to a Windows Phone 8 product, what these packages could look like, or will be, we do not have any information on that.
When it comes to looking at Nokia and it's product foundation, they filed for more patents last year than any other year in the history of the company, according to Kerris. In fact, their patent portfolio brings in just under a billion dollars a year. Kerris states that they have over 30,000 patents and 10,000 that are active and that they will aggressively defend them if they need to do so to protect their new technologies. 
What are these new technologies you ask? Don't worry, we asked. Nokia has a ton of investment in R&D and is turning concepts in to reality with bendable screens and a complete wrap around display so that when you want your device to be a camera, it looks like a camera. With bendable screens, you flex the display to zoom in or out, depending on the angle.
In addition, they are also working on making devices become aware of where they are. For example, when you walk in to your house after work, it hides all of your business emails and content or when a child picks of the device, it can detect the small hands and lock settings and email accounts.
We all know that Nokia devices are built tough and Kerris even tossed his Lumia 900 across the room and then picked it back up and it worked like the day it came off the assembly line and of course, no scratches on it either. He firmly stated that he stands behind all of Nokia's products and is proud of what the team is doing.
Kerris believes that Nokia will innovate its way out of its current situation and that change will continue this Fall with new products. And in the biggest sign of encouragement, Kerris states that this Spring "people will be climbing over themselves" to get at the new Nokia products.
Top Image Credit: MobileRoundup.com