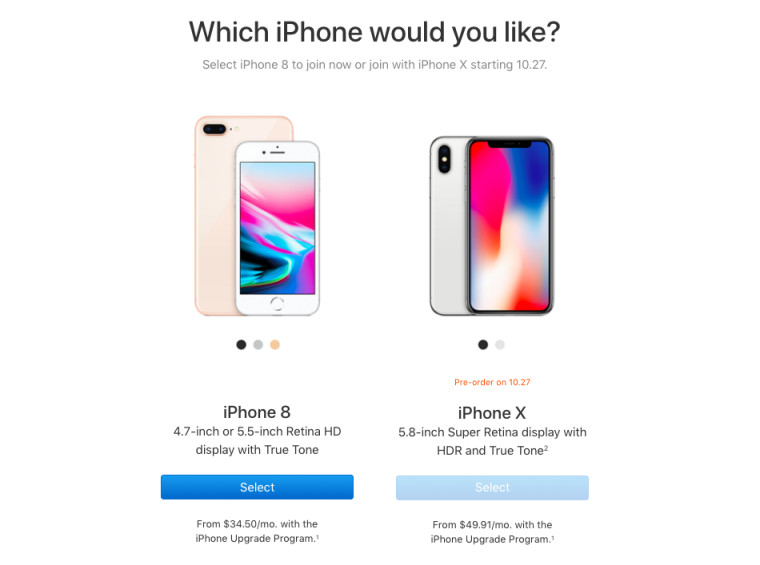 It was only a couple years ago that Apple started offering customers a new way to enjoy its latest iPhone handsets through its Upgrade Program. Since that time, the program has advanced and been improved, with the firm streamlining the process, to provide a better experience for its clients.
Ahead of the launch of the iPhone X, Apple is making sure that its Upgrade Program customers will be ready, offering a pre-approval process for the loan. The process can be done through the Apple Store app which can be downloaded from the App Store on any supported iOS device. After selecting the proper iPhone X and a client is pre-approved, they will simply have to return on the day pre-orders take place to speed through the checkout process.
For quite some time industry insiders have reported that there would be shortages of the iPhone X during its initial launch. According to a recent report, there is the possibility that there will be anywhere from around two to three million units available at launch. Pre-orders for the iPhone X will start on October 27 with an official retail release on November 3.