It's no secret that sales of Microsoft's Lumia devices have been falling - indeed, the company itself reported a few weeks ago that it had sold just 2.3 million smartphones last quarter, a massive decline of 73% year-over-year.
But when it drastically scaled back its phone efforts last year, Microsoft CEO Satya Nadella said that it was "moving from a strategy to grow a standalone phone business to a strategy to grow and create a vibrant Windows ecosystem including our first-party device family". To put this another way, Microsoft would continue making phones, but it planned to make room for its hardware partners to sell more devices.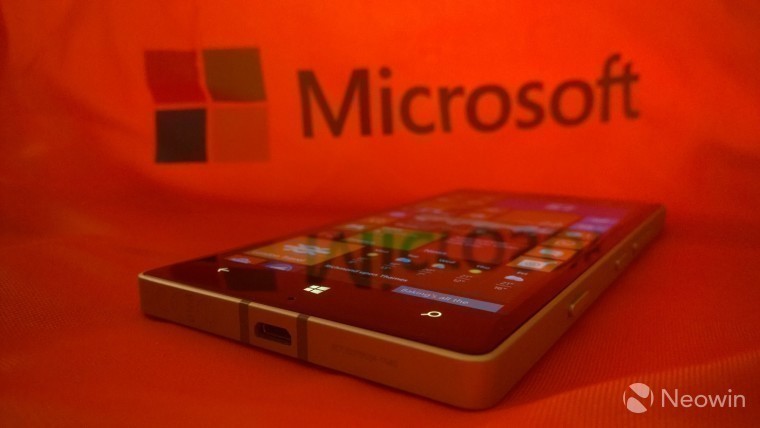 So far, that new strategy doesn't seem to be going so well. For almost two years now, Lumias have consistently accounted for around 95-97% of active devices on the platform, despite dozens of hardware partners already launching new Windows handsets. While Microsoft's share of the pie hasn't become any smaller, the pie itself is shrinking fast, indicating that sales of its partners' Windows phones remain negligible.
The latest figures from independent market analysts Kantar Worldpanel support this assessment. While it was already clear that Lumia sales have fallen considerably, it's evident that overall Windows phone sales are plummeting too. Across the EU5 - the five key European Union markets of Great Britain, Germany, France, Italy and Spain - sales of Windows handsets have collapsed by more than half in three months, to just a 4.9% share by the end of March.
Things have been particularly bad in Italy, where Windows sales peaked at 17.1% of the smartphone market in December 2013, and were still as high as 14.5% in July last year. But the most recent figures show that sales dropped by 8.2 percentage points (56.5%) in the eight months after that, to just 6.3%.
During the same eight-month period, Windows' share of the smartphone market dropped from 12% to 6.2% in Great Britain.
And in Spain, the picture is similarly bleak. Windows phones never gained much traction in the Spanish market, reaching a peak of 7.5% in June 2014, before steadily declining over the last two years. As of March 2016, just 0.6% of smartphones sold there ran Windows.
Interestingly, Kantar's data also shows where Windows phone users are moving to when they abandon the platform. During the three months ending March 2016, 6.6% of new Android customers in the EU5 came from Windows, while 2.6% of new iPhone buyers had previously owned Windows phones.
Kantar Worldpanel director Dominic Sunnebo pointed out:
For those switching from Windows, Android has offered a better user experience, with a variety of brands and models across a multitude of price points.

In Italy and France, the strongest Windows Phone markets for a time, nearly 10% of Windows mobile users moved to Android in the three months ending March 2016. What's more, they opted for brands like Huawei, Wiko, and Asus, featuring mid-range devices that represent good value for the money. Contrast that with Great Britain, where Android growth is still dominated by Samsung, and driven in this period by mid-range devices like the J5 and A5.
Android was the big winner across the EU5 during the three months ending in March, jumping 7.1 percentage points to 75.6% sales share across those key markets, while iOS declined from 20.2% to 18.9%. This isn't entirely surprising, given that Apple recently reported a 16% year-over-year drop in its worldwide iPhone sales during the last quarter.
It was a similarly rosy picture for Android in other major markets too during the same three months, including China, where it rose by 5.9 percentage points to 77% of sales; and the United States, where its sales share grew by 7.3 percentage points to 65.5%.
So things are looking great for Android, less-than-ideal for iOS, and just plain terrible for Windows phones. Lumia sales have crumbled, but there's no evidence yet that Microsoft's hardware partners are making up for the loss of those sales with their own Windows phones, which means sales across the whole platform are shrinking at an alarming rate.
But there is one bright spot in Kantar's figures for Windows fans: Microsoft's share of smartphone sales actually increased in the US during the first three months of the year, from 2.6% to 2.7%.
Source: Kantar Worldpanel