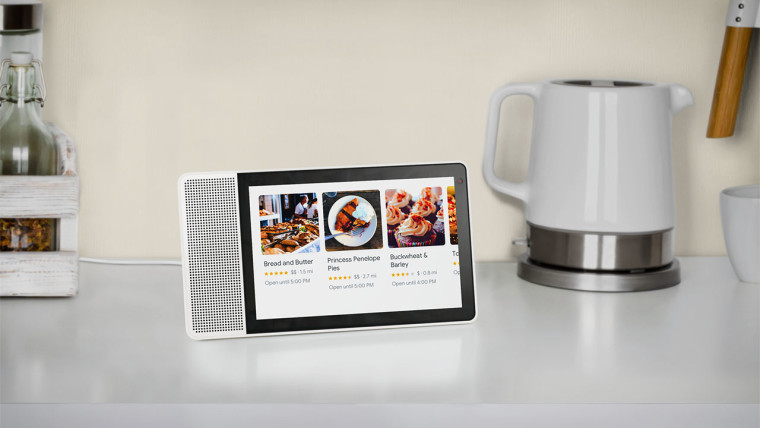 Last year for CES 2017, Lenovo partnered with Amazon on the Smart Assistant, an Echo-style device that was powered by Amazon's digital assistant, Alexa. This year though, the firm has announced the Smart Display, which is more similar in form factor to the Echo Show, except it's powered by Google Assistant.
Of course, this is not to say that Lenovo is abandoning its partnership with Amazon. The company is simply working with multiple partners, as it also announced today its new lineup of ThinkPad X1 laptops, which all include Alexa.
With the Lenovo Smart Display, you can use it to take a glance at your calendar when you wake up in the morning, or you can watch a YouTube video to guide you through the tutorial you need to watch while you're cooking. It can also be used to control your smart home devices, such as Philips Hue lights and so on.
Of course, one of the more popular use cases for these types of devices is listening to music. With Google's own music services, you have the option of using Play Music for just audio, or YouTube Red if you want to include a video.
The Smart Display comes in two sizes and resolutions: 8-inch and 1280x800, or 10.1-inch and 1920x1200. It also includes a 5MP wide-angle camera, along with a Qualcomm Snapdragon 624 chipset. With that hardware, the Smart Display can also be used for making video calls via Google Duo.
The 8-inch model will be available in Soft Grey for $199.99, while the 10.1-inch variant will come in Bamboo for $249.99, and they'll both be coming in July.
Neowin is at CES to bring you all the coverage from the show floor, click here for other articles.