Build quality was always an issue when it came to LG handsets. Even with its top-tier offerings, there were still complaints from critics and consumers - all of that changed at the top of this year. The firm made its first move to change its smartphones with the debut of the G6, incorporating a sleek design and use of premium materials like metal and glass. Several months after the release of the G6, LG would introduce the V30, a handset that would look much different than its predecessor, offering everything that you could want on a smartphone.
Specifications
LG V30
Display
6.0-inch P-OLED 18:9 display
1440 x 2880 pixels, 537 ppi
Processor
Qualcomm Snapdragon 835 processor
Graphics
Adreno 540
RAM
4GB
Storage
64GB with microSD expansion
Connectivity

802.11 a/b/g/n/ac
Bluetooth 5.0
GPS, A-GPS, GLONASS, GALILEO

Camera
16 MP and 13 MP rear camera
5MP front-facing camera
Ports
USB Type-C
Battery
3,300mAh
Launch OS
Android 7.1.2 with UX 6.0
Launch Date
August 2017 (announced), October 2017 (retail release)
Size & Weight

Size: 5.97in x 2.97in x 0.29in

5.57 oz
Price
$800 (T-Mobile)

Design and Display
There is a certain look that is commonplace amongst some of the best handsets this year and luckily the V30 is one of them. You get the sense that this is a high-quality smartphone the moment you take it out of its box and peel off the protective wrapping. The feel of cold metal and glass, coupled with the ergonomic and svelte design of the exterior - for the first time, things really feel good for an LG. This is one of those handsets that is jaw-dropping and absolutely stunning, and best of all, there doesn't seem to be any compromises made to create this beautiful device. Many manufacturers are doing away with the headphone jack, but LG has managed to retain it, plus allow for whatever else it needs to compete with the best, which also means the inclusion of wireless charging.
Let's first talk about its P-OLED display that has been attracting some criticism in the news as of late. Yes, this display isn't perfect and it does have issues that can be spotted if you check for them, but, honestly, in day to day use, it isn't a huge deal. For the most part, during my use, the screen performed great, being bright enough under sunlight with accurate looking colors, and things looking crisp as ever with its QHD resolution.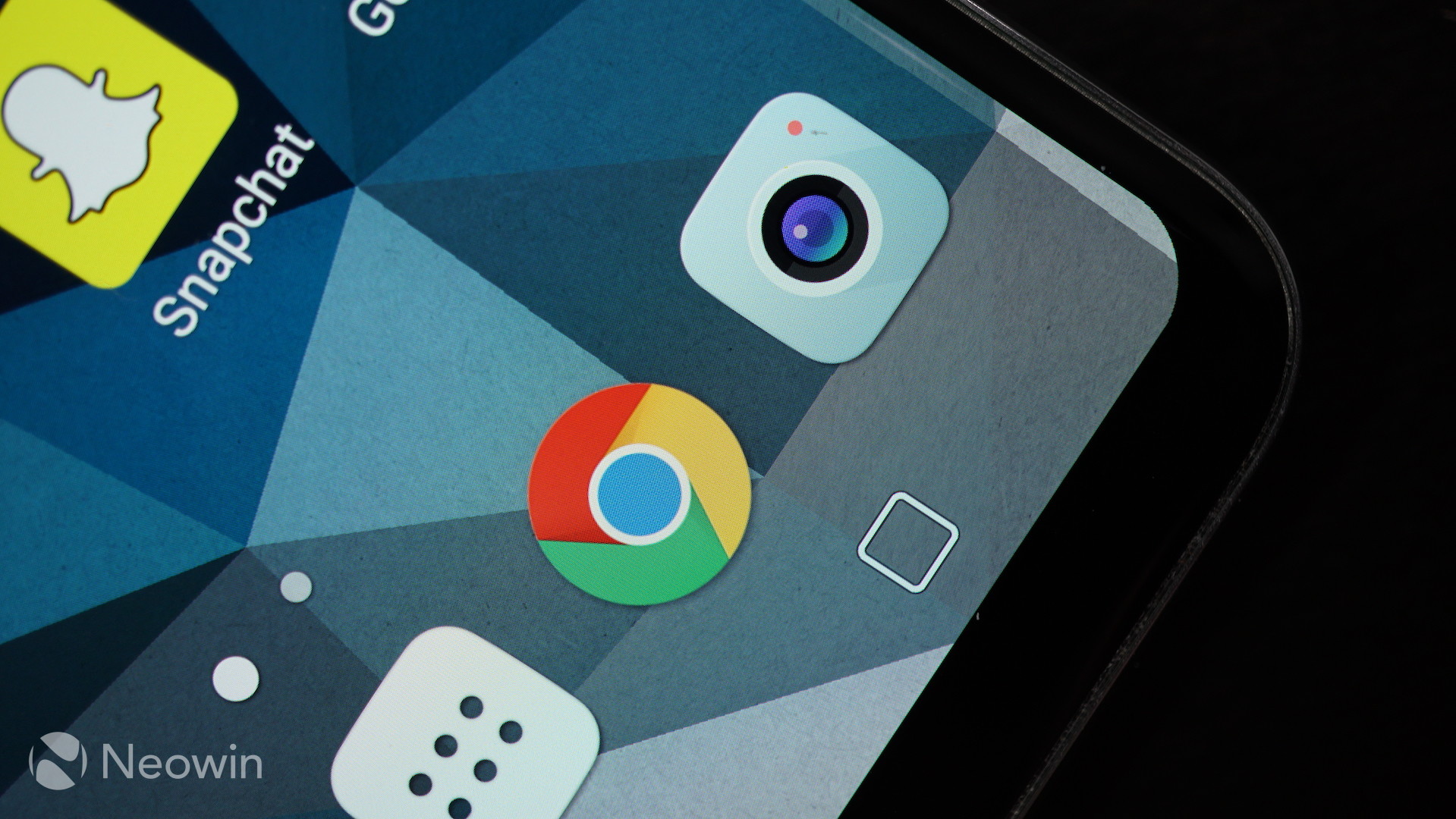 If there was ever a moment that I did notice something might be a little off, it was at night. Prior to heading to bed was when I could see that there were some "shadows" in areas where there shouldn't be, and this was made apparent by having it set to a very low brightness and having an app that had a light colored background. There has been a lot of media coverage of these issues, but I think that everyone should go take a look at the device at a carrier to judge for themselves.
Software and Performance
When it comes to its software, the V30 is running Android 7.1.2 with its own custom UI dubbed UX 6.0. For years now there have been debates as to what is better when it comes to Android with some preferring the stock experience versus what manufacturers have created on their own. Personally, I don't really have issues with whatever option is available, with each having their own unique features with strengths and weaknesses.
With that said, LG's UX has always been about offering up all the possible features someone would want, in as tidy of a package as possible. The firm has slowly refined this over time and, in this iteration, things are well organized, making it easier to navigate and activate additional items. If there was a something that stood out as part of the numerous options available, it would be the Floating Bar, which was touted by LG as being a software replacement for the secondary display that was found on the V10 and V20. I'll be frank, this doesn't in the slightest replace the now absent secondary display and more acts as a hub for shortcuts. I wasn't really a fan of it when it was implemented on Samsung's handsets, and I'm certainly not a fan of it here.
As for the performance of the V30, it feels good. The handset is powered by the latest from Qualcomm, just like every other top-tier handset, packing a Snapdragon 835 processor which is also paired with 4GB RAM. Despite Android having customizations from LG, things feel fluid and the interactions are instantaneous. Per usual, benchmark numbers have been posted to give an idea where this handset lines up compared to its competitors past and present.
Camera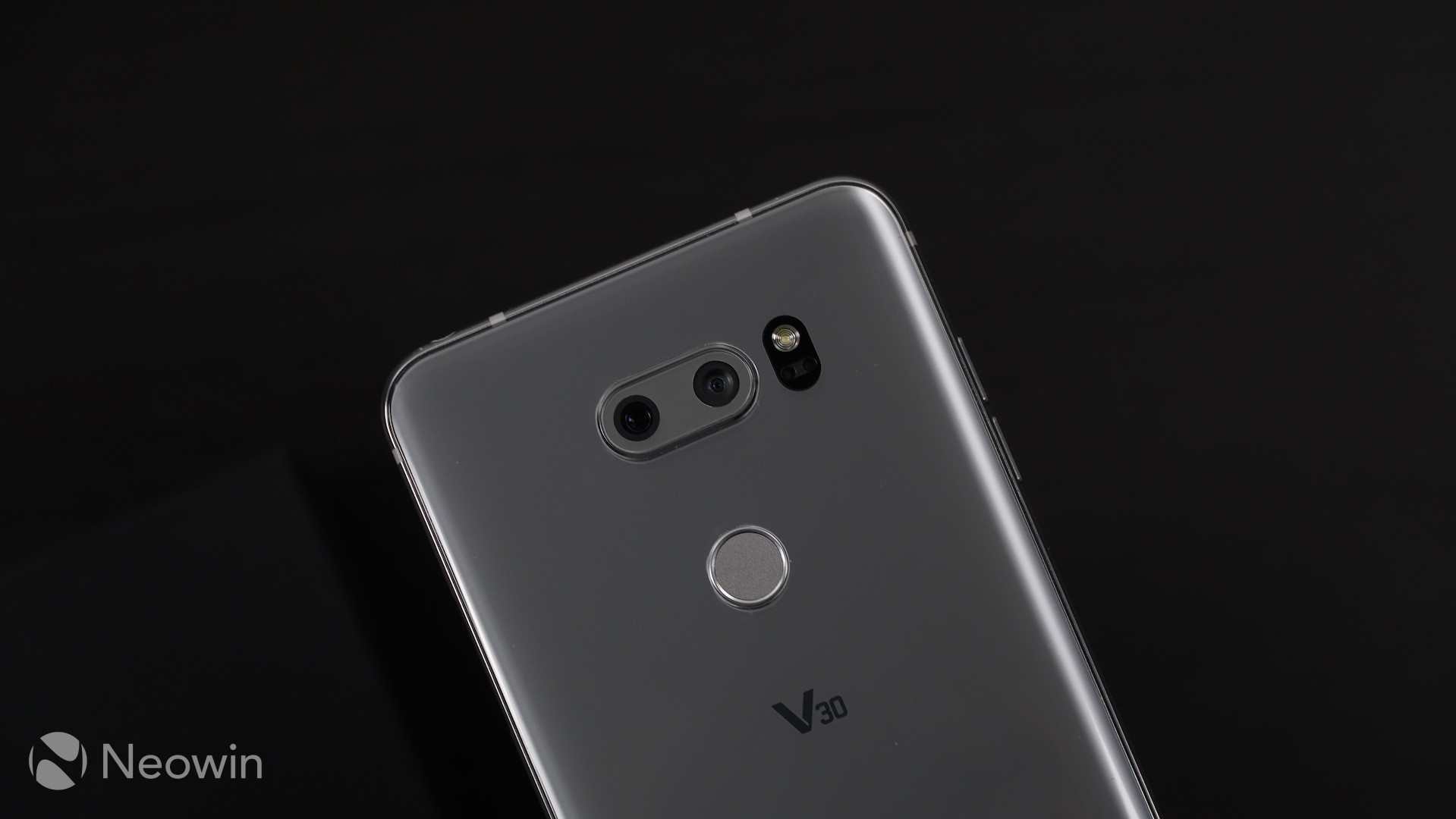 There has been tremendous momentum this year when it comes to dual camera setups on smartphones. A majority of big-name companies have made the move to include two sensors on their handsets, but each has their own interpretation of what the second lens should be used for. For LG, things have always been clear, with the company focusing on including one standard lens, and another one that is wide-angle. To me, this has been an alluring point of its more recent handsets, as it offers a new way to shoot and brings a bit more flexibility when it comes to taking photos and also video.

While the wide-angle lens first made its appearance on the V10, it was mounted on the front and made little sense. LG would get things right on its next try with the release of the G5, where it would mount the wide-angle lens on the rear, making it the first handset for the company to offer such a feature. Although this was new and interesting experience, the camera just wasn't in parity with the standard lens, as an 8MP shooter was used for the wide-angle, as opposed to a 16MP for the standard. This would be the same with the V20, but would eventually change with the introduction of the G6, and be even further improved with the V30.
So what do we get in the V30? A standard lens that comes in at 16MP with an f/1.6 aperture, alongside a 13MP wide-angle lens at f/1.9. The standard lens offers a little more in terms of features, like optical image stabilization, electronic image stabilization, phase detection, and laser autofocus. While the wide-angle lacks a lot of the features of the standard lens, it still manages to do quite well in most scenarios, although in lower light environments you can definitely see its limitations.
As for modes, boy does LG pack in quite an array of different ways to take photos and videos. To start, when you open up the mode menu, you are presented with 15 different ways to capture your subject. There's quite a bit to list, so I just took a screen capture of the menu, so you can see it all for yourself.
As mentioned before, LG has a habit of trying to fit everything that it can into its software so that it can please everyone and this is a perfect example. There are modes to shoot food, grid shots, panorama, 360 panorama, manual modes for video and pictures, and more. You can even capture audio in Hi-Fi, while also saving footage in Log format for enhanced editing on a PC. By far, this has to be the most advanced set of features included by a manufacturer by default when it comes to shooting video.
As for the quality of images, things look good in most situations, but as mentioned before, the quality does dip when using the wide-angle in lower light environments. If you want that bit of pop, you can always enable high dynamic range (HDR), which takes the colors to another level. It isn't over exaggerated mind you and looks very pleasing to the eye. With video, it is a similar story, with things looking optimal during the day, and image quality degrading at night. While it is passable, you probably won't be blowing any of the night shots up and framing them on your wall. The stabilization works pretty well but is sadly not available when it comes to 4K recording. In order to judge for yourself, sample images and videos have been provided.
Sound
When it comes to audio on a smartphone, there really isn't much to report. But the V30 is a bit different from other handsets in that it packs a 32-Bit Hi-Fi Quad DAC. While this might not matter to most, LG has been pushing this technology with its handsets since the G5, when it offered it as a separate add-on. Although it can improve audio quality when you plug in a set of standard headphones and listen to Spotify, the difference becomes more apparent when you break out a quality set of headphones with proper drivers along with FLAC files or other high-resolution audio files. Unfortunately, I am not in possession of either and am not that big of an audiophile, so what you'll need to know for now is that if you possess high-end equipment, the V30 is ready for you.
When it comes to sound from the handset itself, the V30 uses a single speaker that fires from the bottom. It isn't the loudest speaker but it also isn't the quietest. The speaker does sound clear but does lack depth. Also located on the bottom, opposite of the speaker is the phone's microphone. This isn't housed in a speaker grill but instead is exposed as a pinhole opening. Although it isn't a huge deal, there are probably a dozen or so times that I found myself covering the hole, effectively muting or muffling the audio completely whenever on a call or using an app that utilizes this mic to capture audio.
Battery Life
It used to be that companies would try to create the thinnest handset, even if it meant sacrificing user experience by incorporating a smaller capacity battery. Luckily, things have changed, and a majority of firms are well aware that if its device isn't capable of lasting a day, it isn't going to be well received. Although we haven't quite arrived at a point where major flagships are packing 4,000mAh as a standard, a majority of handsets seem to be tested so that they can at least make it through a day with moderate use.
This was the case with the V30 as it was able to make it through a day with the usual messaging, browsing the web, emails, streaming music, light navigation with Google Maps, Skype, Slack, YouTube, light photography, and video taking place throughout the day. At the end of a 15 hour day, the handset would often have around 20-25% remaining, but if you are into using apps that are a bit more power hungry like Snapchat, be prepared to either get by at the end of the day with a single digit percentage or charging up sometime during the day to ensure you'll make it to your day's end.
Conclusion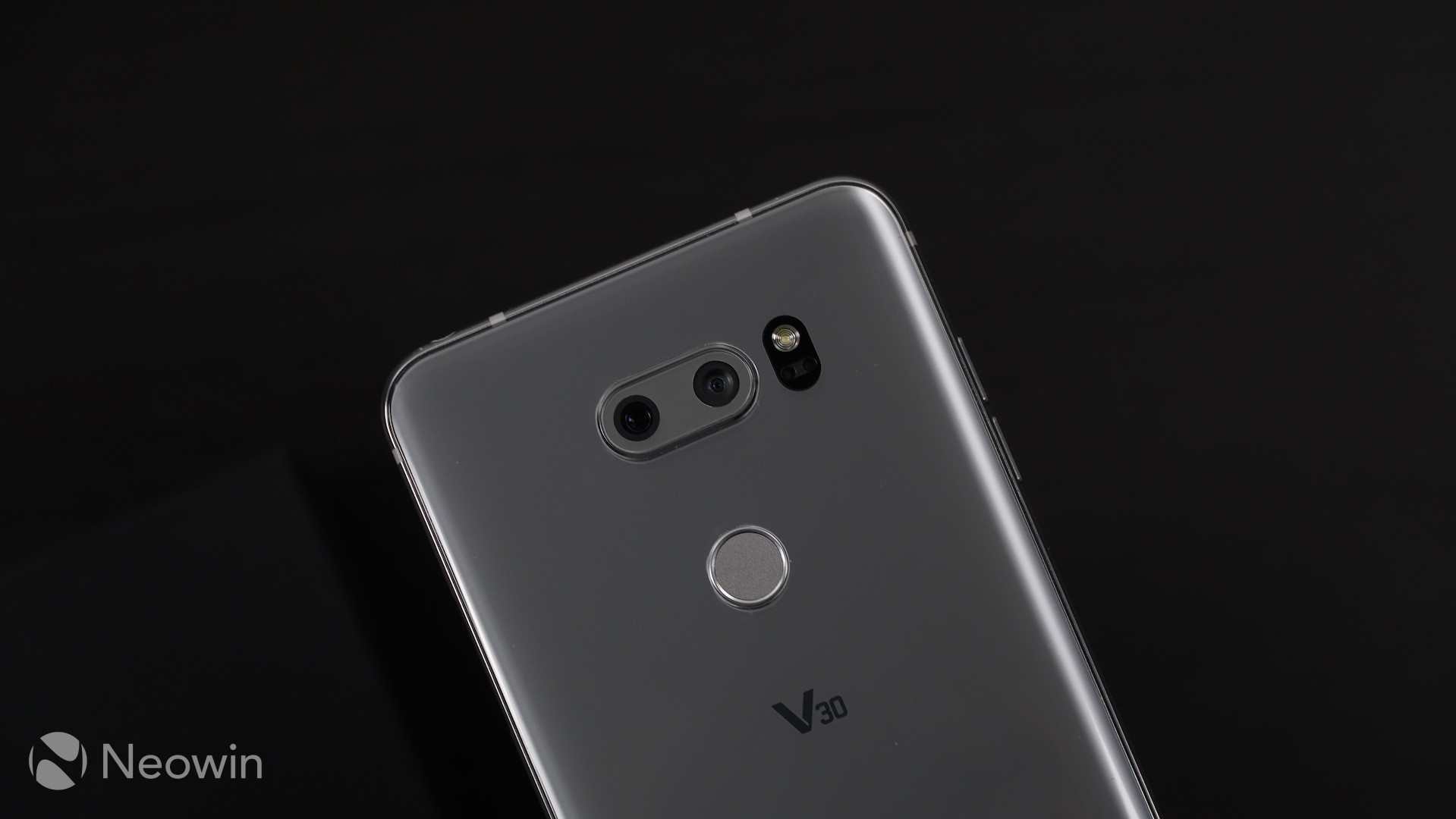 The V30 is a solid entry by LG and is probably one of the better handsets to arrive this year. It isn't perfect mind you, but it does offer excellent value with its fairly large display, excellent build quality and design, great cameras, and pure power. At $800 it isn't a bargain mind you, but it does hold its own against some of the products from its competitors like the Samsung and HTC.
At the end of the day, it just amounts to really what you are looking for in a phone. The specifications will most likely be very similar, if not the same, so what it comes down to is whether the design is attractive, does it offer anything unique to distinguish itself from the pack, and would you be comfortable spending your hard earned dollars on this. I think the V30 does satisfy all these criteria and despite its odd shortcomings like its less than perfect display and wide-angle camera, this is a solid device that should satisfy most users.
Pros
Design Construction Camera (overall)
Cons
Display (not a major issue) Camera (wide-angle) Microphone position