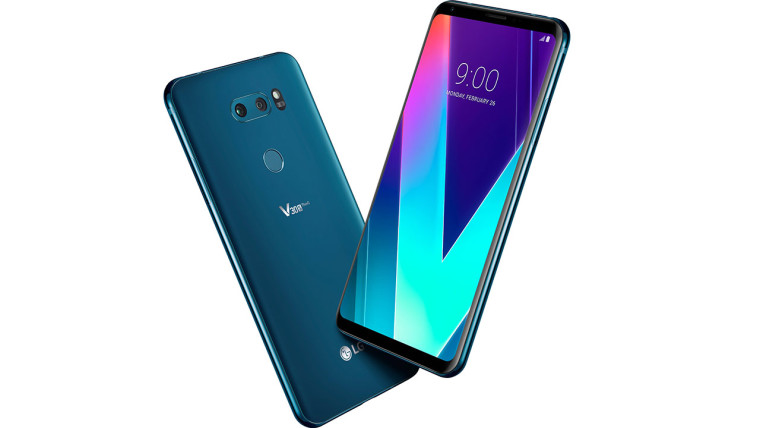 LG debuted the V30S ThinQ at Mobile World Congress in late February. After some months, the handset is finally being made available to those in the United States. The smartphone, which comes in two colors, can now be pre-ordered for the hefty sum of $929.99.
The V30S ThinQ isn't a completely new device and shares many of the specifications from the V30 that was announced during the summer of last year. However, there are notable differences, like the increased RAM at 6GB, and storage capacity sitting at 128GB. The device also offers an updated feature set that relies on artificial intelligence.
For example, the handset's camera can recognize different subjects and environments and make adjustments as necessary. The camera can also enable a feature called Bright Mode, that will enhance photos taken in low-light scenarios. Lastly, there is the QLens, which can scan objects and find similar items online. Beyond the camera, the phone will be able to use Voice AI, which works alongside Google Assistant, and will allow users to command the phone to run apps and make changes to the settings options.
If interested, you can pre-order the handset in glossy or matte Moroccan Blue. However, if you want the latest, you might want to wait a day or so, as LG's G7 ThinQ should be making its debut, which could offer a better set of specifications and features.
Source: B&H Photo Video via GSMArena