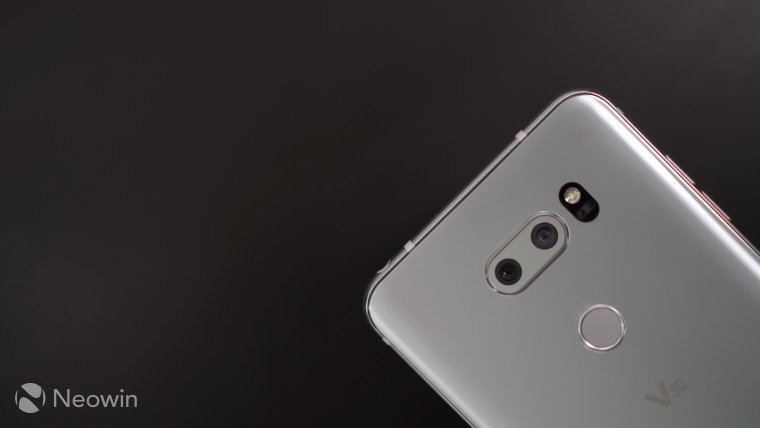 It was just earlier this month that LG unveiled its G7 ThinQ, but even before that, rumors of LG's next flagship were already making the rounds. Today, a leak shines light on the specs of the upcoming V35, as well as two new phones aimed at the low end of the market, the X2 and X5.
Regarding the V35, the new leak mostly confirms what was already expected: a Snapdragon 845 chipset, dual 16 MP rear cameras one of which has a wide-angle lens, a 6-inch QHD+ Full Vision OLED display, and the Hi-Fi Quad DAC characteristic of LG's V series. The leak includes new information such as the 6GB of RAM and a voice recognition system for unlocking the phone, in addition to the fingerprint and face scanning. The V35 ThinQ will cost 898,700 won (about $830) when it launches in South Korea next month.
The two new low-end phones from the company, the X2 and X5, have a lot in common. Both have 2 GB of RAM, 32 GB of internal storage, a 13-megapixel camera on the back, and an HD display. The X5 will have a larger 5.5-inch panel compared to the 5-inch screen on the X2, and the front-facing camera has a 3 MP resolution on the X5, while the X2 offers a 5 MP shooter.
Other key differences include the chipset - where the X5 uses a MediaTek MT6750, the X2 has a Snapdragon 425 -, the battery capacity, which is just 2410 mAh on the X2 while the bigger phone has a massive 4500 mAh, and the price: the X2 will cost 200,000 won (around $185) whereas the X5 is priced at 300,000 won ($277). Both will be launching in June.
The leak also has information on the LG Q7 and Q7 Plus, but with an official announcement having already been made, the only new details are the price - 400,000 won ($370) for the Q7 and 500,000 won ($462) for the Plus - and the launch date, which is the same as the three other phones in this leak. Keep in mind that this information is for South Korea and could vary for international releases.