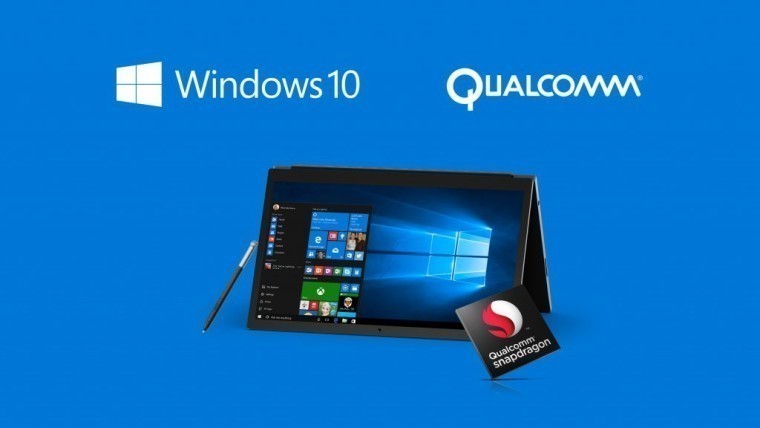 Last month, details emerged of Microsoft's plans to bring emulation for x86 apps to Windows 10 Mobile smartphones. Those efforts were rumored to debut in Microsoft's 'Redstone 3' update in late 2017, and were said to be in development under the codename 'Cobalt'.
But today, Microsoft and chipmaker Qualcomm jointly announced details of their collaboration to support full Windows 10 on ARM processors with x86 app emulation. Qualcomm's Snapdragon chips will be the first ARM-based processors to support Windows 10, with the ability to run full desktop-class applications on smartphones and power-efficient PCs.
"With full compatibility with the Windows 10 ecosystem, the Qualcomm Snapdragon platform is expected to support mobility to cloud computing and redefine how people will use their compute devices," Qualcomm executive vice president Cristiano Amon said today. "Qualcomm Snapdragon processors offer one of the world's most advanced mobile computing features, including gigabit LTE connectivity, advanced multimedia support, machine learning and superior hardware security features, all while supporting thin, fan-less designs and long battery life."
Microsoft said today that "hardware partners will be able to build a range of new Qualcomm Snapdragon-powered Windows 10 PCs that run x86 Win32 and universal Windows apps, including Adobe Photoshop, Microsoft Office and popular Windows games." Microsoft even showed off Photoshop running on a device with a Snapdragon 820 SoC running Windows 10 Enterprise - so it's clear that its ambitions aren't limited to running only the most 'basic' desktop apps on devices with Snapdragon chips.
More significantly, Microsoft referred to "Windows 10 on cellular PCs", fuelling speculation about the company's 'Surface phone' plans.
"For the first time ever," Microsoft said, "our customers will be able to experience the Windows they know with all the apps, peripherals, and enterprise capabilities they require, on a truly mobile, power efficient, always-connected cellular PC."
The first of these new Windows 10 devices with Snapdragon chips and 32-bit x86 app support is expected to arrive in the second half of 2017.