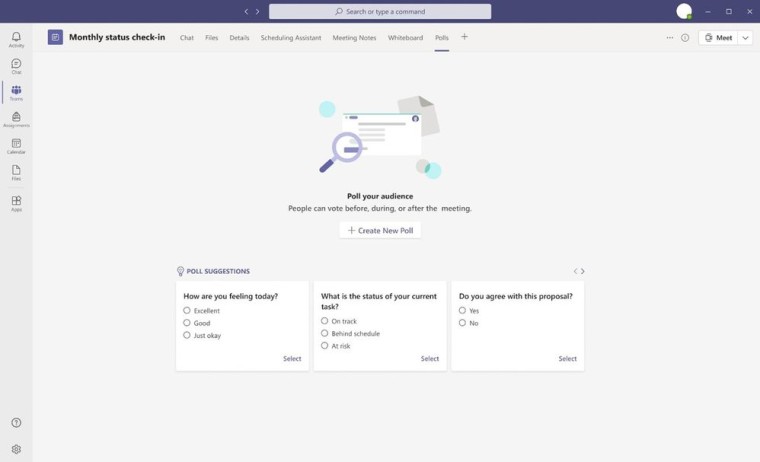 Microsoft has already announced plenty of Teams features at Ignite, but we're not done yet. The company has now revealed a few new features for the Polls tab in Teams. The first of today's announcement is intelligent poll suggestions, which was first spotted on the Microsoft 365 roadmap last week. This feature is rolling out later this month or in early April, and it will recommend polls that seem fitting for the current meeting.
A couple of new options for polls will also be available in the next couple of months. First, you'll be able to mark a poll answer as correct when you create the poll, so you can turn a Teams poll into more of a quiz. This feature will roll out in mid-April, but at the end of the month, there will also be a new option for open text answers in polls, which can be useful for gathering more detailed feedback from meeting participants.
Other improvements include new poll insights, which will be available in the Polls tab after a meeting. This will let users see who responded to each poll, helping organizers understand engagement with them and who's more active in the meeting. This will be rolling out in mid to late April.
Microsoft is also bringing poll creation to the Teams mobile app "soon", and in the meantime, it should now be possible for every meeting participant to answer a poll, even if they're not part of the organization hosting it. Finally, polls in Teams are now rolling out to GCC customers.