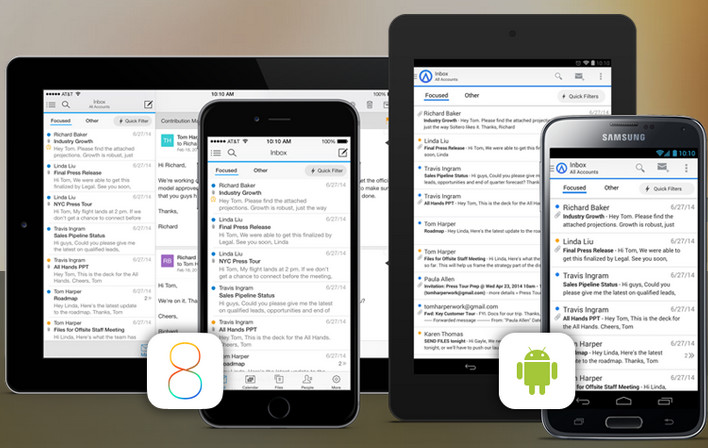 There's no question that Microsoft is now a cross-platform company as the Redmond based company is releasing products that work on OS X, iOS, and Android at what seems like a monthly basis. But when it comes to email, the company has been coming up short for solution on iOS and Android but that ends today.
Microsoft, who prematurely announced that acquisition a few days ago, is buying Acompli for what is said to be over $200 million, according to Re/Code. The email application is a first-class email experience on iOS and Android and connects well with Outlook and Google's mail services.
Microsoft said of the acquisition the following:
This acquisition is part of our company-wide effort to help people accomplish more with their mobile devices. This year we brought Office to the iPad and the iPhone, and we recently announced that we're bringing Office to Android devices. These are significant steps in our work to deliver the best productivity experiences across mobile platforms, and we're continuing to push forward.
The team behind the app are veterans VMware and ZImbra who will now become Microsoft employees with the purchase.
The email client will allow Microsoft to put another app on competing platforms and with its high ratings, Acompli will allow the company to jump head first into the enterprise mobile email game. It would not surprise us if Microsoft re-brands the app as Outlook Mobile or something similar to reflect the company's current email offerings.