As is customary at the end of the month, Microsoft has posted an overview of all the new features and capabilities coming to Teams, including those that made it in August 2020. These enhancements span video calling and meeting features, chat improvements, new Teams devices, features for admins and developers, and education features.
First up are the enhancements being made to meetings and calling. A new Spotlight feature is being added that lets presenters pin their video feed as the main view. This lets presenters control the content for all participants and differs from the 'pin participant' option that lets users control their video feed individually. The Spotlight feature will be made available in the coming months.
Teams recordings can now be stored in-country in regions where Microsoft Stream is not available, via an admin setting. Stream's data residency is no longer mandated for storing meeting recordings. The tool has also been optimized for use on VMWare Horizon 8, with the firm adding that the optimization package improves user experience in VMWare virtual desktop interface (VDI), which is essential in increasing demand for remote collaboration. The service is also receiving a Call Merge feature for Teams VOIP and PSTN calls that lets users merge multiple calls into a 1:1 meeting.
As for the enhancements for chats, the tool now can show real time presence – such as when presenting screen, therefore preventing non-essential pings from colleagues. The Visio tab in Teams announced earlier this month is also receiving updates. There are new multi-page operations to view all pages at once and perform actions such as reordering or inserting pages, or duplicate pages.
In the improvements being made for IT admins, there are new controls to apply policy to prevent both outgoing and incoming calls based on requirements. The company is also bringing a consolidated PowerShell module for managing Teams and Skype for Business Online, which brings the full Skype for Business Online connector into the Teams module.
In the section for developers, the Redmond firm notes that the Teams App Submission API is now generally available. There are new Power Automate Triggers and Actions for Teams that allows for creating flows for Team creation or setting actions for when team members are removed. There are also now Teams Graphs API consent changes and support for using mobile device camera and location for Teams apps on mobile devices.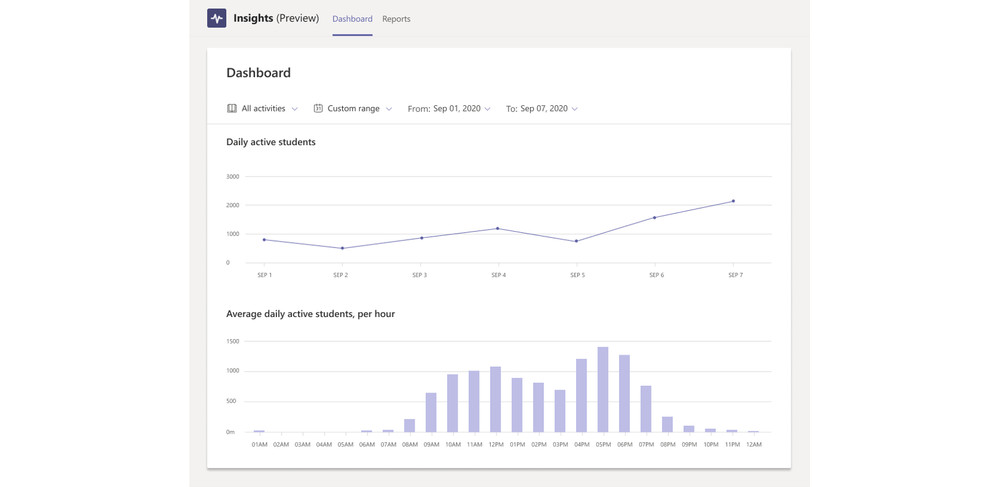 As for education customers, there is now a new view for Insights in public preview that adds system level engagement monitoring reports for students, letting educators make changes to the "best practices in remote instruction".
There are new Teams devices including the "worlds first and first and only Windows collaboration display certified for both Microsoft Teams and Azure" from Avocor. The display provides inking support and "seamless integration with Teams" when connected to a Teams-enabled computer. There is also a new Logitech Swytch adapter that lets Teams Rooms devices run any other meetings services, along with other Logitech devices powered by HP announced earlier this month.
Lastly, for GCC and DOD customers, there are improvements to the instant channel meetings and meeting join launcher experience, new lobby settings to only permit the organizer to join a meeting directly, and a new policy to restrict users from uploading profile pictures.