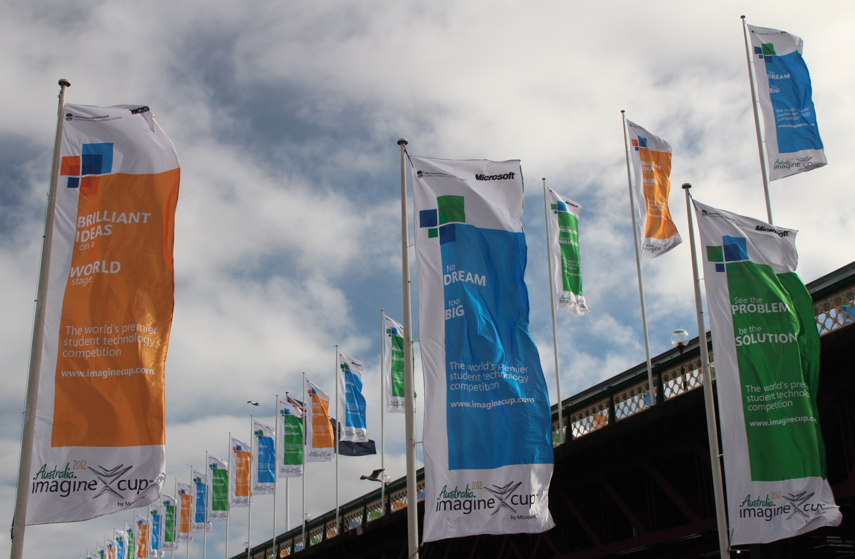 We here at Neowin are big fans of Microsoft's Imagine Cup. Over the last year, we brought you extensive coverage of Microsoft's premier student technology competition and will continue to do so going forward.
Microsoft has handed out more cash today for projects that were founded during the Imagine Cup competition and it's a lot more than chump change. Microsoft dished out $325,000 to teams from around the world and we have posted below the winning projects below.
Team Graphmasters From Germany Wins Imagine Cup Grants Grand Prize

Imagine Cup Grants 2012 grand prize winner, Germany's Team Graphmasters, was awarded US$100,000 for its innovative navigation system designed to help reduce the CO2 emissions of cars, which proactively routes city traffic by calculating the best route for each car.

Australia's Team StethoCloud Takes Second Place

Members of Team StethoCloud from Australia Kim Ramchen, Hon Weng Chong, Andrew Lin and Mahsa Salehi took the second place grant consisting of a US$75,000 cash award for their solution that will help diagnose childhood pneumonia.
The two teams above are not all that took home prizes with teams from Uganda, Ukraine's, Egypt all receiving honorable mentions and cash prizes as well. You can learn more about those teams at the source link below.
Microsoft loves to foster ideas and be the best corporate citizen on the block. Dan'l Lewin, who is a fantastic Microsoft excutive that we had the pleasure of meeting last year, had the following to say about the grant disbursements:
"The Imagine Cup Grants will help students evolve a great idea for addressing a societal issue into a real-world business," said Dan'l Lewin, corporate vice president, Strategic and Emerging Business Development, Microsoft. "These students have developed incredible approaches that show great potential for positive local impact. We are excited to offer financial and other support to help them transform these ideas into businesses with real-world impact." 
To no surprise, Dan'l's statement links up with one of the teams who received a grant from Microsoft. Christian Brüggemann, from team Graphmasters, had the following to say about receiving a bit of cash from Microsoft:
Through the Imagine Cup Grants, Microsoft is giving us the opportunity to expand our project and bring it to market. As mobile phone adoption becomes more prevalent around the world, it presents a perfect way for nunav to help fight traffic and carbon emissions."
If you are interested in participating in Imagine Cup 2013, head on over to this link here, as there is a lot of valuable information that will help you and your team hit the ground running.
Also, if you build something for Imagine Cup, make sure to let us know and we will be happy to give you a bit of exposure on the front page.
Source: Microsoft