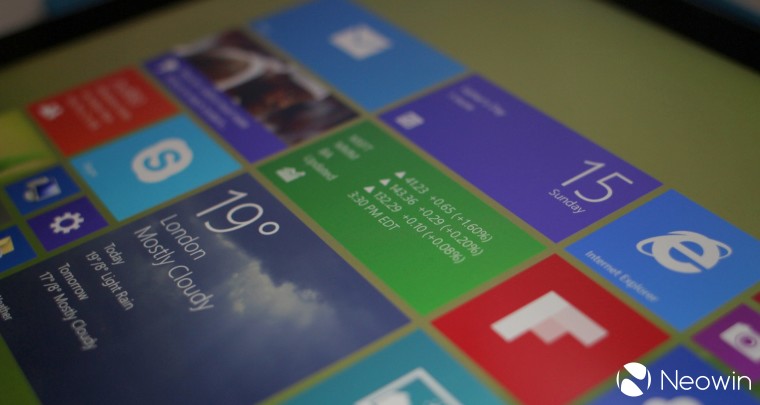 It's not a secret that Microsoft's app stores are lacking compared to iOS and Android. To prove this point, all you have to do is look at the top apps in the stores right now and the picture becomes clear.
Microsoft is acutely aware to this fact and in the past, we have reported that the company was considering allowing Android apps to be brought into the Windows store. From our last conversation with our internal sources at Microsoft, we understand that this topic is still in the agenda and has not been removed from consideration as a way to boost the appeal of its stores.
In a new job description, that was posted on February 3rd, it starts off by saying, "Do you want to be the game changer in bringing more apps to Windows platform?" Using words like 'game changer' signifies that this is big shift for Microsoft and that they are taking on an ambitious strategy when it comes to apps on Windows.
The job posting goes on to say that Microsoft is building out its next generation application platform that "will change how Windows devices and services are perceived and received by our customers and developers. We are enabling an app platform that can enrich Windows in incredibly fast and efficient ways for our developers." It's the second part of that phrase that should raise a few questions, such as how are they going to make lives easier for developers?
One way that Microsoft is looking, and we have heard this from several sources, to improve the apps in its stores, is to make it easier to port apps from competing platforms to Microsoft's ecosystem; specifically Android apps. If this strategy sounds familiar, it's because Microsoft is going to do the same thing with Chrome extensions for Spartan.
The idea is that Microsoft is contemplating allowing Android apps to run on Windows 10; and while they are not publicly talking about this project, this job posting is the closest thing we have seen publicly to an acknowledgement of the initiative.
The technical side of the conversation is not that complicated, Windows 10 is more than capable of running the process needed to support native, or close to native, Android apps on Windows but there are legal implications as well. From our last conversation about the topic with inside sources, Microsoft was looking into the feasibility of using Google's APIs and the like to allow a native implementation into the Windows store, but concerns about the legality of doing so is slowing down the process.
Microsoft's has extracted billions from Google's partners that use Android for phones and tablets, so you can be certain that if Google sees an avenue to strike back at Microsoft, they will do so at the first chance.
For now, Microsoft is pitching universal apps as a way to entice developers to bring their apps to the Windows platform, but if that fails to work, they need a backup plan, because in this arena, failure is not an option.
via: h0x0d