Microsoft announced a range of improvements and features to look forward to for frontline workers today. Among them was the upcoming general availability of Cloud for Retail. The company has also revealed a bunch of other enhancements including the rollout of the Teams Walkie Talkie experience to more devices.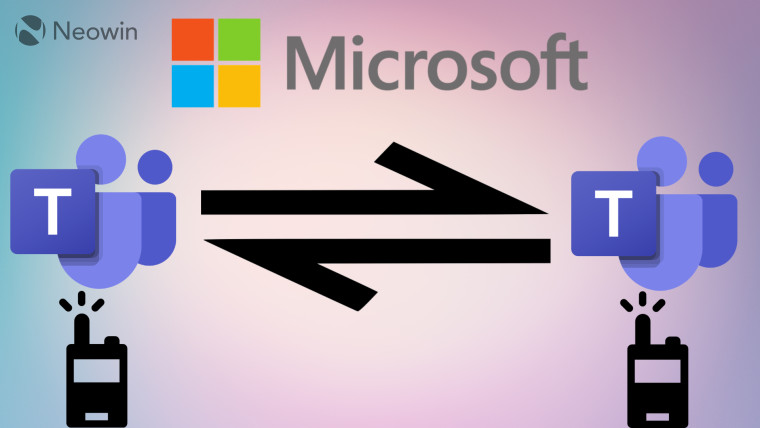 Microsoft has partnered with Zebra to enable the general availability of the Teams Walkie Talkie app on a plethora of devices including TC5x, TC7x, TC2x, EC30, EC50, EC55, MC3300, and MC9300. This will empower frontline workers, enabling them to stay productive even in rugged conditions. In addition, digital push-to-talk is also being made generally available for iOS devices - it was already available on Android devices before. For those unaware, Walkie Talkie is the digital push-to-talk experience offered by Teams that offers secure and clear communication over the cloud.
In the same vein, Teams integration with Zebra Reflexis is being enhanced too. This ensures connectivity between Reflexis Workforce Management solutions and the Shifts application in Teams, offering users a unified experience to request and approve time-off requests as well as schedule shifts.
Scheduled virtual queues in Teams are also available now. These offer a streamlined view of appointments, waiting times, and staff delays for a more transparent experience.
Coming over to Viva - which is Microsoft's employee experience platform -, the Connections app can be used to link frontline workers to company resources and assets such as tools, news, culture, and more. It also offers integration with Workday and Espressive for human resources activities. Meanwhile, the Learning app has some updates in the form of a revamped experience that enables easier assignment to partner solutions such as SAP SuccessFactors, Cornerstone OnDemand, and Saba Cloud.
Emma Williams, Microsoft's corporate vice president, had the following to say about the enhancements that the company has introduced for frontline workers:
It's no secret that the pandemic is reshaping work for all workers, and at a faster pace than we have ever seen. Empowering frontline workers remains essential for digital transformation. Together with our partners, we're equipping frontline workers with tools that allow them to stay connected with their team and company leadership while concentrating on the customer or job at hand. If done well, we believe technology can modernize workflows and enhance job performance while also improving workplace culture and communication.
Finally, Microsoft has also made device management easier for IT admins by offering a streamlined experience for locating and securing misplaced devices.