Microsoft has just unveiled a whole new product named Windows Holographic. It's a system that overlays "holograms" over our physical reality, meaning it's augmented reality.
The company is pushing the product as a means for professionals to visualize in new ways, as means for entertainment and as obviously something that will change the way we interact with machines and our world.
While Holographic is a set of APIs embedded in all Windows 10 builds, HoloLens is the actual device that will take advantage of the system. HoloLens will launch "in the Windows 10 timeframe".
The AR headset features see-through lenses, advanced sensors, spatial surround sound, internal CPU and GPU and whole new "holographic processing unit" and it's all wireless. It doesn't even require a connection to a PC or another device!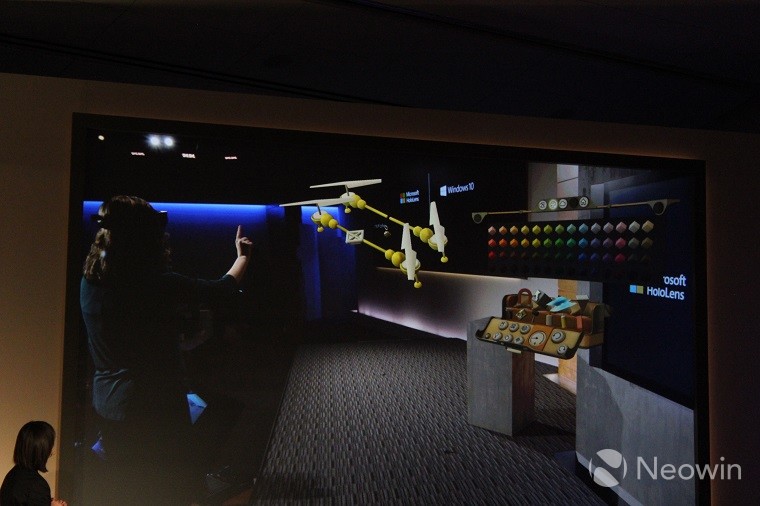 Alongside Holographic and HoloLens Microsoft is also launching HoloStudio that allows users to create their own holograms, and then print those via a 3D printer.
Those attending the event will get to try out "holographic Minecraft" and "holographic Skype".
There's no real info on availability or pricing just yet but Microsoft is touting its partnership with NASA on this technology so there's that.
Editor's Note: This article was updated to replace mentions of VR ( virtual reality) with AR ( augmented reality) which is the correct term to describes Microsoft's technology.