As yet another batch of seven days has passed, it's time for us to look back at the various things that have taken place in the world of Microsoft. Among them this week, there was the ever-familiar Patch Tuesday, a set of announcements from the company's Inspire event, and even a small helping of gaming news. You can find additional details about those and more below, in your Microsoft digest for the week of July 11 – 17.
Another round of updates
To the surprise of very few, the second Tuesday of the month rolled on by, a sufficient cue for Microsoft to deploy its usual Patch Tuesday fixes.
On this occasion, everything was focused even more so on security (given the PrintNightmare exploit), with updates as follows:
Windows 10 21H1, 20H2, 2004 (May 2021, October 2020, May 2020 updates): KB5004237, builds 19043.1110, 19042.1110, and 19041.1110, respectively.
Windows 10 1909 (November 2019 Update): KB5004245, build 18363.1679;
Windows 10 1809 (October 2018 Update): KB5004244, build 17763.2061;
Windows 10 1607 (Anniversary Update): KB5004238, build 14393.4530;
Windows 10 1507 (RTM): KB5004249, build 10240.19003.
The usual monthly roll-ups made their way to Windows 7 and 8.1 systems too:
Windows 8.1: KB5004298, KB5004285 (security-only)
Windows 7: KB5004289, KB5004307 (security-only)
That is of course not all, as Microsoft has also detailed the upcoming Windows 10 21H2 feature update. Beyond support for technology like WPA3 H2E, the release of this update will also mark the point when the next LTSC (Long-Term Servicing Channel) variant is set to be released.
Windows 10 21H2 is specifically targeted at those PCs that don't support Windows 11. The latter, while set for release later, is still in testing in the Insider Program. The latest build, 22000.71, has added an Entertainment widget, as well as tweaks to the design of the context menu.
Inspire 2021
Microsoft's Inspire partner conference took place this week, with the Redmond firm outlining a number of enhancements it has made to existing products, as well as announcing new ones.
For one, those running Server 2021 on Azure will get free extended security updates, similar to Server 2008 R2 instances, which are getting yet another year of security updates (for free).
Sticking a tad more to Azure, the cloud platform's Event Grid managed service is now able to integrate with Azure API Management (in preview), as well as Azure Kubernetes Service (AKS). Furthermore, Azure Synapse and Stack HCI have gotten improvements of their own, centered around partner solutions.
In addition, Dynamics 365 data is now accessible in Teams, and Microsoft has outlined its efforts for sustainable technology via a brand new initiative called the Microsoft Cloud for Sustainability Initiative – built off of similar initiatives that the firm is involved in, like the Green Software Foundation.
Beyond the above, Microsoft commercial marketplaces will reduce fees to 3%, and as of August 2, organizations will be able to start making use of Windows 365 Cloud PC. This brand-new virtualized cloud operating system solution is Microsoft's answer to what it calls the "hybrid personal computing category", offering a personalized experience, and remotely delivering Windows 10 (or 11) to a specific endpoint. This is all underpinned by the familiar Azure Virtual Desktop (AVD) tech.
Shifting release dates
This week has also been the host of a few bits of gaming news, starting with Ghostwire: Tokyo, the upcoming game from the Shinji Mikami-led Tango Gameworks. The title originally slated for an October 2021 launch window has been pushed to early 2022.
More first-party game news also surfaced, as the Echoing Void DLC for Minecraft Dungeons was revealed to be releasing on July 28. It'll add a brand-new region, new enemies, gear, and more, and will be priced at $5.99.
Until then, there are Xbox Deals with Gold for Call of Juarez, various Lego games, deBlob and more to peruse, and Rock of Ages 3: Make & Break, as well as Midway Arcade Origins to claim for free if you're an Xbox Live Gold subscriber.
Dev channel
Logging off
We end with some news around cyberattacks and security.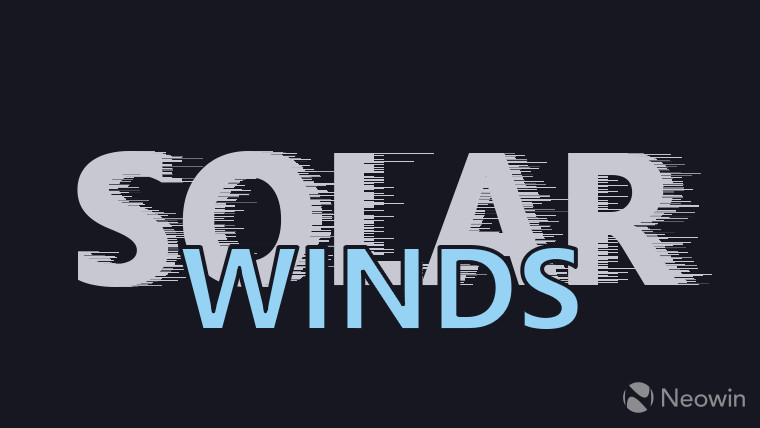 Late last year, Microsoft, VMware, SolarWinds and others were victims of a targeted supply chain attack. As a result, through exploitation of said supply chain, attackers were able to even access private emails and documents of some companies.
The latest development surrounding this attack is an RCE (Remote Code Execution) exploit making use of SolarWinds' Serv-U Managed FTP and Secured FTP software. Extensive guidance regarding Indicators of Compromise has been published by Microsoft, with upgrade paths outlined by SolarWinds itself.
As a result of the above, Microsoft has also begun cracking down on private business that sell cyberweapons, spurred on by the recent DevilsTongue malware discovery, which was distributed thanks to 0-day exploits in Windows and single-time-use URLs sent through WhatsApp.
Missed any of the previous columns? Check them all out at this link.
---

If you'd like to get a daily digest of news from Neowin, we now have a Newsletter you can sign up to either via the 'Get our newsletter' widget in the sidebar, or this link.