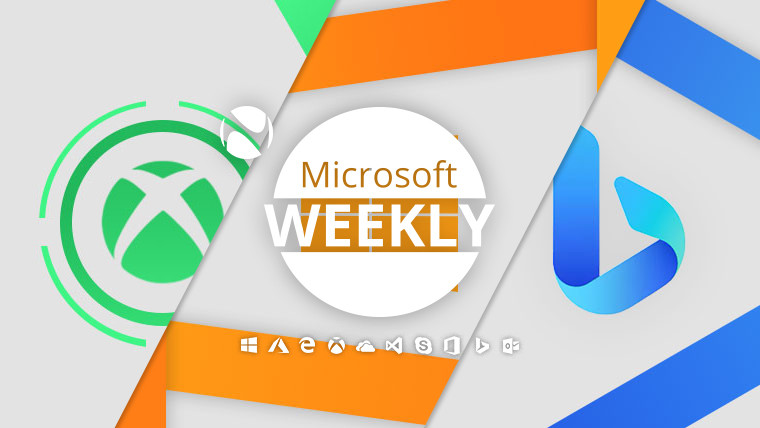 The first full week of October saw the announcement that Gears Tactics had gone gold for console, the discovery of a new OOBE UI in Insider builds, and the reveal that Bing is now Microsoft Bing. You can find info about that, as well as much more below, in your Microsoft digest for the week of October 4 - 10.
Console Tactics
Indicated by the name of this section, the console version of The Coalition's XCOM-like spinoff, Gears Tactics, has gone gold. Not only that, but the game also has new achievements, which arrive just in time for its November 10 launch across the Xbox One and Xbox Series consoles. Something that's pretty well known at this point but nevertheless bears repeating is that the 10th of next month is also the global launch date for the Xbox Series X and Series S.
Speaking of the console, Microsoft has released a brand-new commercial as part of its Power Your Dreams marketing push for the next generation. Another piece of the puzzle, xCloud, is set to arrive on iOS next year as a web app, stated Business Insider, citing an internal meeting between Xbox head Phil Spencer and employees.
In the meantime, there are Xbox Deals with Gold to peruse for the Assassin's Creed, LEGO, Batman, and even Hitman series, a list of Xbox One games launching next week to have a look at, and even the announcement that The Outer Worlds will be coming to Steam on October 23.
New Insider builds
With the arrival of a new week we saw some new Insider builds bubble up to the surface as well.
For one, folks in the Dev channel were treated to build 20231 from the vNext branch of Windows 10, which included tweaks to how default file associations are handled. Furthermore, this same new iteration of Microsoft's OS also brought in refinements to the relevancy of the initial device setup (Out Of Box Experience or OOBE). Though not available for everybody, a new look for the OOBE was also spotted by some folks.
To nobody's surprise, as this is still a development build, the list of fixes while decent, is also unfortunately matched by the number of known issues. And yes, the update process may still hang for extended periods of time in some cases.
In case you want to just go ahead and clean install the Insider build above, Microsoft has made ISO images available. Also released today were the same build of Windows Server, Windows on ARM VHDX, as well as the SDK, ADK, and WDK.
While we're on the subject of change, it's worth noting that Microsoft will combine support.office.com and support.microsoft.com into one website, and will begin displaying Knowledge Base (KB) IDs prominently on the page. The articles themselves will be served in HTML instead of JSON format, but everything else will remain the same. All this is in an effort for the company to be able to more quickly post release notes, as well as for them to be easier to find by search engines.
Lastly, as far as support is concerned, Microsoft is set to support the AV1 codec with its newest generation of devices. It must be said that support for this needs to be present at a hardware level, so while you'll need not only Windows 10 v1909 (November 2019 Update) or later, you'll also need to have at least 11th-gen Intel Core processors, an NVIDIA GeForce RTX 30 Series GPU, or AMD Radeon RX 6000 Series GPU.
Microsoft Bing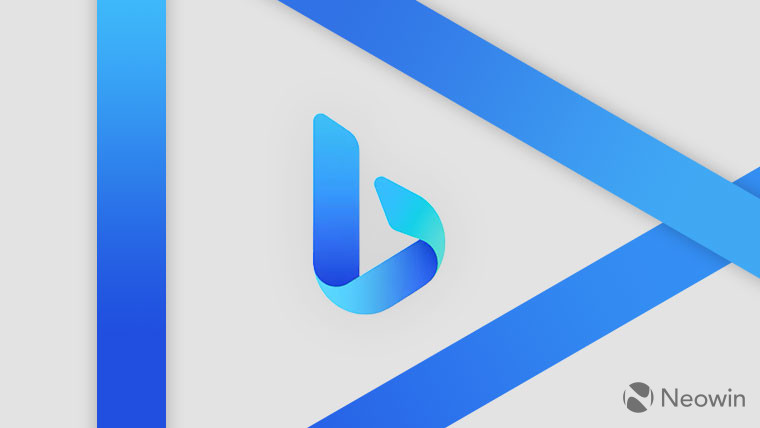 Just in case you thought that the name for the Redmond giant's search engine was just too short, you'll be happy to know that your complaints have been heard. No longer will there be just Bing, now it's Microsoft Bing.
Luckily it's not just a name change that's happening, but also a logo change. Gone is the pointy logo of old, to be replaced by a more rounded, more Fluent Design-like blue icon – which just seems to be used as the favicon, but that's by the by. Additionally, the Give with Bing program will be expanded to UK, Canada, Australia, France, Italy, Germany, and Spain, with donations made by users in all markets until December 31 being matched by Microsoft.
Moving on to other similarly web-based news, Microsoft News, the company's "news engine" powering the MSN.com and mobile apps now has 550 million monthly readers, Outlook is set to be unified across all platforms via web technologies, and Immersive Reader support is now available for OneDrive and PowerPoint.
Staying a while longer in the Office space, Tasks is now generally available in Microsoft Teams, with Slow ring Office Insiders on macOS now having access to premium creative content and faster Excel formulas. In not so great news for those on the Mac, Microsoft will be dropping support for Office 365 apps on macOS 10.13 starting this November.
Dev channel
Logging off
As we're at the edge of this fine weekly column, what better way is there to end other than taking a look at some Edge browser news?
Let's start with Edge 86, the version of the browser which is now out for everyone. It brings a number of improvements, including IE mode, the ability to roll back to a previous version, the ability to delete downloads from disk via download manager, PDF handling updates, automatic profile switching in Windows 7, 8, and 8.1, custom images for the New Tab Page via group policy, security enhancements and much, much more.
Over in the Dev channel, version 87.0.658.0 is now out, bringing a few minor features, as well as support for selective text translation. Meanwhile if you're in the Canary channel, you can disable the 'reveal password' option.
Last but not least, this holiday season, Edge will be getting new features, like the ability to compare prices by adding a product to a Collection. This is set to enhance the already present features like the Collections + Pinterest integration, Bing Rebates, Give with Bing, and the PDF navigation capabilities.
Missed any of the previous columns? Be sure to have a look right here.