We are at the end of another week of 2022, which means that it's time yet again to recap everything that went on in the world of Microsoft in the past few days. We have lots of news to cover, ranging from ads in File Explorer, a new Windows 11 Dev Channel build with Start menu improvements, and a reminder from Microsoft regarding Internet Explorer (IE). Read on for more details in our weekly digest for March 12 - March 18!
Folder naming in Windows 11 Start menu
Just yesterday, Microsoft rolled out Windows 11 Dev Channel build 22579. It features tons of new capabilities including more USB encryption policies, the ability to name folders in Start menu, pinned site suggestions in the Get Started app, and lots of other things. That said, there are a bunch of known issues as well and you can check them out here.
If your preferred upgrade path is via ISOs, you'll be happy to know that Microsoft has made those available for this build too.
Microsoft also released Windows 11 build 22000.588 (KB5011563) to the Beta Channel. It contains lots of bug fixes, but perhaps more importantly for some consumers, it rolls up the "System requirements not met" warning watermark too. Microsoft has also resolved a Windows 11 upgrade block for VirtualBox after collaborating with Oracle, and you can check out the details here.
Gamers will be pleased to know that DirectStorage is now available on Windows 11, with Microsoft emphasizing that this makes the OS the best platform for gaming. Moving forward, there's also a chance that Windows 11 adoption picks up pace in the enterprise space, as a recent study has revealed that lots of work PCs are now Windows 11-ready.
That said, Microsoft didn't ignore Windows 10 in this week either. Insiders on the Release Preview Channel received build 19044.1618 (KB5011543), with the most notable feature being Search highlights.
There's a new Windows Server release out too with build 25075. It packs many security enhancements which make brute-force attacks challenging for malicious actors too.
While we are on the topic of updates, Microsoft's Surface Duo 2 and Surface Pro X have received their respective March 2022 firmware updates.
End of the line for Internet Explorer... almost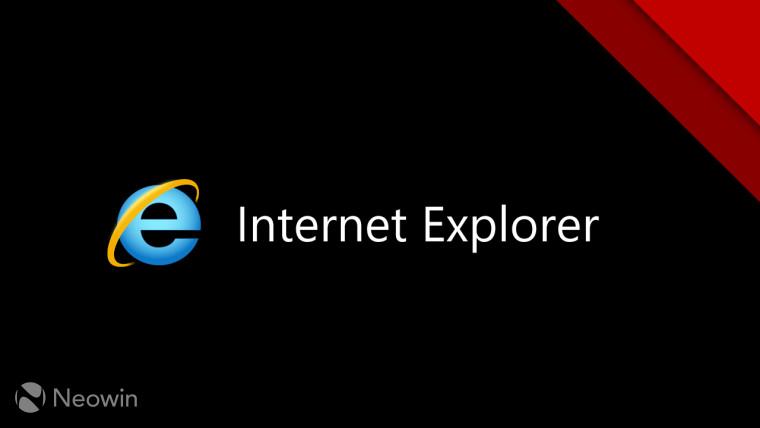 With Internet Explorer retiring in June 2022, Microsoft has once again issued a reminder that its users should migrate to Edge. What's more interesting this time around is that the company has also detailed the end of support timelines for IE mode, which is basically used to run legacy applications via the MSHTML (Trident) engine. Dates range from this year up to 2029, so if you're an IE customer, you should probably check out these details here.
Talking about browsers, Edge 100 hit the Beta Channel with some new capabilities, including a lightweight PDF preview utility, synchronization of Progressive Web Apps (PWAs) across all your desktop devices, and an enhanced Cloud Site List Management experience for IE Mode.
In fact, if you're a Valve Steam Deck owner and an Xbox Game Pass Ultimate subscriber, you might want to download the Edge beta on your handheld as Xbox Cloud Gaming is now possible through it. That said, since this is possible only via Edge beta for now, do not expect the experience to be perfect.
Finally, you might also want to update Chrome and Edge to version 99.0.4844.74 and 99.0.1150.46, respectively. These fix a lot of security vulnerabilities present in the underlying Chromium engine.
Ads in File Explorer
Microsoft caused an uproar this week after rare instances of ads in File Explorer were spotted by some Insiders. These included "thin" banners which urged people to try out Microsoft Editor. Obviously, people were not too happy about it, as can be seen by the general sentiment of our comments section here.
The company then rushed out with an explanation claiming that the ad was an "experimental banner that was not intended to be published externally and was turned off".
That said, the statement is slightly concerning though, because Microsoft doesn't completely rule out the possibility of ads being shown in generally available (GA) versions of File Explorer in the future. They were published by accident this time, but there's no knowing if they will be intentionally published a few weeks or months from now.
Microsoft also made another gaffe after its own Defender service flagged Office updates as malware. The company fixed this issue quickly and then published some details about how security operators can avoid false positives like these in the future.
At least on the Windows 11 front, Microsoft is looking for some feedback to polish and fix Windows 11 - and hopefully avoid problems like these in the future -, do check out those details here. And if you have some Microsoft Store apps that you love to use, you can nominate them too.
Dev Channel
Under the spotlight
Neowin News Reporter Taras Buria published a detailed guide about how you can install Google Play Store on Windows 11. Although Microsoft's implementation of Windows Subsystem for Android (WSA) doesn't include Google Play services by default, you can follow Taras' guide here to enable it on your machine.
If you don't like certain inbox apps included in Windows 11 by default, such as Cortana, Windows Camera, and Windows Maps, among others, Taras also published a guide about how you can uninstall these "non-removable" apps.
Finally, I sifted through Microsoft's feedback portal and compiled a list of the top 10 features people want from Outlook across different platforms. While the list is certainly interesting, it's a bit disappointing to see a lack of responsiveness from Microsoft on most feedback items. Check out the list here.
Logging off
The crown for this week's most interesting news item undoubtedly goes to this piece where we have UK's Digital, Culture, Media and Sport Secretary Nadine Dorries reportedly asking Microsoft representatives about when they are going to "get rid of the algorithms". Unfortunately, we don't know how the Microsoft officials responded to the question, but apparently, Dorries was referring to social media algorithms which determine what content is being shown to users. That said, it appears that she is unaware that Microsoft does not own social media platforms, and we doubt that she was referring to LinkedIn when she asked that question.
---

If you'd like to get a weekly digest of news from Neowin, we have a Newsletter you can sign up to either via the 'Get our newsletter' widget in the sidebar, or through this link.
Missed any of the previous columns? Check them all out at this link.