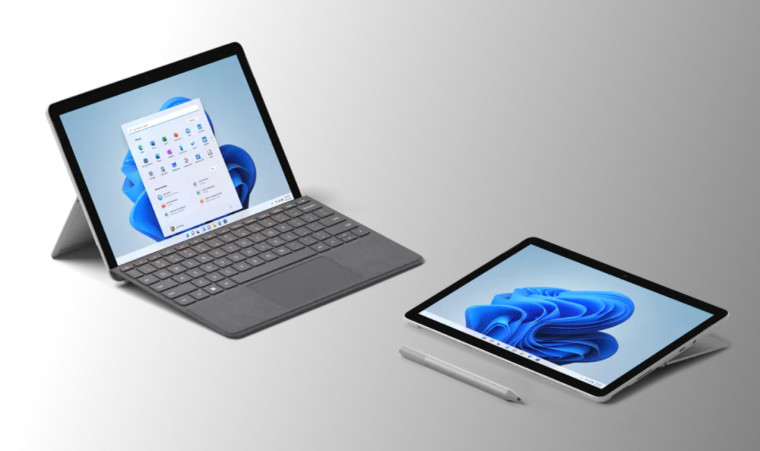 Microsoft is now offering the base model Surface Go 3 with an optional 4G modem. If you need an inexpensive Windows 11-based tablet with a cellular connection, Microsoft will gladly sell you one for just $499.
The software giant unveiled the Surface Go 3 in October 2021. This 11-inch Windows tablet remains visually unchanged compared to previous generations, with all improvements focused on internal hardware. The Surface Go 3 is a modest device, and for $399, it offers an Intel Pentium Gold processor, only 4GB of RAM, and less-than-impressive 64GB of eMMC storage. The exact configuration is now available for $100 more, and for that money, buyers will get a 4G modem.
The base Surface Go 3 is uninspiring in terms of performance, especially compared with rivals, such as the most affordable iPad that costs $459 for the base Wi-Fi + Cellular configuration. Still, the Surface Go 3 makes 4G-capable Windows computers more accessible. Previously, the cheapest Surface tablet with a cellular model would set you back more than $700.
It is also worth noting that the $499 price does not include additional accessories that buyers will most likely need considering how desktop-focused Windows is nowadays. Although Microsoft is working on improving gesture navigation in Windows 11, you probably still need a keyboard with a trackpad (that is $130 extra), mouse, or Surface Pen ($100 more). The Surface Go 3 is inexpensive, but getting the full experience requires more than the base price of $399 or $499.