Continuing the theme of quiet weeks, the Redmond giant pushed out a couple of patches, made Edge Dev available to older Windows versions, and announced some titles coming to Game Pass on PC and console. You can find that – as well as the usual little bit extra – below, in your Microsoft digest for the week of June 22-28.
Halo testing on PC
Arguably one of the most exciting announcements Microsoft made was that it's bringing Halo: The Master Chief Collection to PC, both to its store and Steam. After a bit of a delay, testing of the PC version has at long last started with Halo: Reach. 343 Industries has only let in less than 1000 players of those who opted in the Insider program. The reason why more people aren't being let in is because 343 wants to test Steam's delivery pipeline for the eventual larger tests. This particular test will last until July 1, with tests for Halo: CE, Halo 2, Halo 3, ODST, and Halo 4 to follow before their individual launches on PC.
In addition to the entire Halo franchise, you'll also be able to play a number of other games via Xbox Game Pass on PC – or indeed console -, if you have an active subscription. If you play on either console or PC, you'll be able to enjoy My Time at Portia, Bad North, Gonner, The Banner Saga 3, Yoku's Island Express, and Worms W.M.D. quite soon. If however you're just playing via Game Pass on PC, here are the titles soon to be added exclusively on that platform: Undertale, Timespinner, Unavowed, Machinarium, and For the King. There's no launch date on any of these, though they should be available soon enough.
Another title available via Game Pass is Minecraft, which recently got a Toy Story Mash-Up pack. Priced at 1340 Minecraft Coins – equivalent to $7.99 -, the DLC is available now.
On a related note, Microsoft has also announced an interactive science curriculum for Minecraft: Education Edition, in collaboration with WWF.
Finally, if you're a fan of One Punch Man, there's a forthcoming game based on the anime and manga series. Developed by Spike Chunsoft and published by Bandai Namco, it'll be available for PC, Xbox One, and PlayStation 4, though release date and pricing information for this fighting game hasn't been released yet.
A sprinkling of fixes
Rather interestingly, Microsoft decided to push out a round of patches on Thursday which contained a singular fix. Said fix is in regards to the bug which prevented users from accessing SAN (Storage Area Network) devices via iSCSI (Internet Small Computer System Interface). The relevant knowledge base articles and build numbers are:
October 2018 Update (1809): KB4509479, build 17763.593
April 2018 Update (1803): KB4509478, build 17134.860
Fall Creators Update (1709): KB4509477, build 16299.1239
Creators Update (1703): KB4509476, build 15063.1898
All of the patches listed above also carry the same known issues from last week.
In addition to that, the May 2019 Update (or version 1903) – which is now on 6.3% of Windows 10 PCs – got a separate patch later that same day, though one that had a few more fixes. Here's what you need to be on the lookout for:
May 2019 Update (1903): KB4501375, build 18362.207 – addresses the issues which caused looping redirects between IE11 and Edge, programmatic scrolling in IE11 to not function properly, the SVG marker to not be interpreted properly, "Error 1309" when installing certain types of .msi or .msp files on a virtual drive, and more. It does not however, contain the SAN/iSCSI fix detailed above.

Known issues: Windows Sandbox may fail to start, displaying "ERROR_FILE_NOT_FOUND (0x80070002)" if the OS language is changed during the installation process of 1903. A solution will be provided in an upcoming update, according to Microsoft.
Insiders unfortunately didn't get any builds to play with, though if you're looking to develop apps for the Store, you may want to check out SDK preview build 18922 (part of the 20H1 branch). It doesn't bring any noteworthy features, though it adds a few pen input-related APIs. Given that 20H1 is basically a year away (give or take), the lack of major new features isn't surprising.
More news on Edge
Last week, folks on Windows 7, 8, and 8.1 got to test out the Canary branch of the new Chromium Edge, and this week, Microsoft decided to make Edge Dev available to these systems too. The obvious benefit is that because of its once a week – instead of once a day like Canary – update schedule, it's less likely that things will go south when browsing the web. That said, it doesn't have dark mode, which the team stated it's working on manual controls for. When that's set to arrive is anybody's guess.
On the subject of Edge Dev, version 77.0.197.1 was pushed out to folks, bringing improvements to dark mode – which now encompasses things like the Settings page -, as well as the ability to finally set the browser up so it only shows the icons for your favorites. If you liked pinning websites to the desktop – essentially creating shortcuts for them -, that ability has been changed, allowing you to pin them to the taskbar now Reliability was also improved, with signing in to or out of the browser no longer causing it to crash, in addition to Read Aloud no longer causing Edge to crash.
A feature that Microsoft highlighted this year at Build was IE Mode, which allows you to open IE-only sites in an IE tab within Chromium Edge. A rather early version of this is now in Edge Canary 77.0.200.0 and above, though it opens IE itself rather than creating a separate tab. Given that it can only be enabled under edge://flags under "Enable IE integration" for now, it's understandable that it has a few rough edges.
While you're in edge://flags, you might as well check out the tracking prevention settings that the browser now has. If you are on version 77.0.203.0 or higher of Canary, head over to edge://flags#edge-tracking-prevention and enable that flag. One you restart the browser, you'll be able to choose from the three presets, the default of which is "Balanced".
The Fast ring
Hot corner
Hot corner is a section of The Fast ring dedicated to highlighting five Microsoft-related stories that haven't been covered over here, but might be of interest.
Logging off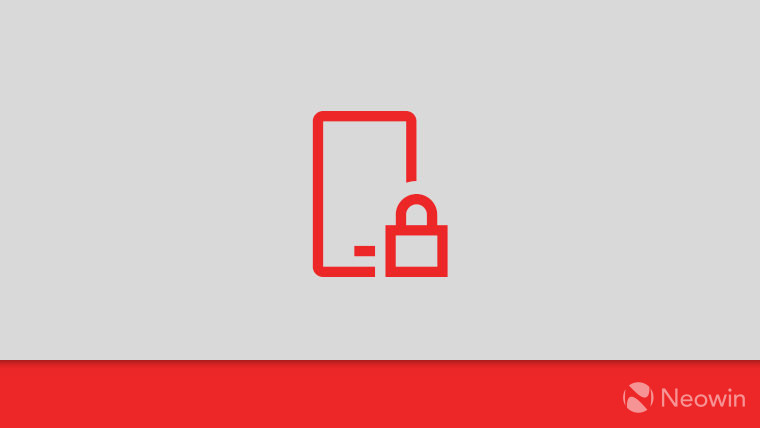 The end of this column brings forth what Bill Gates thinks was his greatest mistake, and what the next lineup of Surface devices may add in terms of chip variants.
First up there's Bill Gates, who in a recent interview stated that his "greatest mistake" was the "mismanagement" that caused Microsoft to not be where Android is today. In other words, Gates thinks that Windows Phone – and presumably Windows 10 Mobile – could have been handled better. This is something I think everybody can agree on, even though it's interesting to hear the co-founder and former CEO taking responsibility for this mishap despite not being the chief executive at the time.
Speaking of mobile, the company's assortment of (mostly) mobile-centric devices, the Surface line, is set to receive an ARM-powered variant, sporting a chip that's been co-developed with Qualcomm (codenamed Excalibur). Expected this year in the Surface Pro 7 (codenamed Carmel), the chip does sound a whole lot like the Snapdragon 8cx, though we don't know for sure at this point. The Surface Pro is also not going to get any sort of redesign in 2019, though the Pro 7 will add a Type-C port.
If you have a Surface Pro 4, Book, Book 2, Laptop, or Laptop 2, you might want to check the firmware updates relevant for each device, which were pushed out on Friday.
And if you're looking for the fabled Microsoft foldable device, that'll allegedly come next year, and will apparently run Android apps. Sporting two 9-inch displays with a 4:3 aspect ratio, it's said to run on a 10nm Lakefield SoC from Intel, and have always-on connectivity (via LTE or 5G). It'll run Windows Core OS, though no more details are available as of now.
In the absence of any other delays, this device looks likely to launch in the first half of 2020.
Missed any of the previous columns? Be sure to have a look right here.