To nobody's surprise, another week has gone by and thus has brought with it a slew of preview news and various different updates. The latter is due to the arrival of this month's Patch Tuesday, but it isn't all that's happened. Along with it, we found out some details about the next HoloLens and even some potential changes to the Settings app in Windows 10. Here's all that –and more – in your Microsoft digest for the week of December 8-14.
Patch Tuesday is here
Pretty much all versions of the latest OS from the Redmond giant got updates, save for the November Update (1511), and the Anniversary Update (1607). Don't worry, Insiders weren't left out either.
With the arrival of this month's Patch Tuesday, here are the different builds and various changes you should be aware of if you're running Windows 10:
October 2018 Update (1809): KB4471332, build 17763.194 – contains security updates for the Microsoft Scripting Engine, Windows Authentication, Kernel, Edge, Storage and Filesystems, as well as a fix for the Seek Bar bug in Windows Media Player. There are no known issues.
April 2018 Update (1803): KB4471324, build 17134.471 – contains the same Windows Media Player fix and security updates as above, along with addressing the 'System thread exception not handled' BSOD or black screen issue, the incorrect display of certain Start menu layouts, and the bug which made Microsoft Intune-handled devices show up as not compliant due to a firewall issue. The two issues to be aware of are firstly the now well-known SqlConnection bug, plus one which prevents users from pinning web links to either the Start menu or taskbar. Solutions for both of these will be provided 'in an upcoming release'.
Fall Creators Update (1709): KB4471329, build 16299.846 – identical changelog to 1809, and it has the same SqlConnection bug as 1803.
Creators Update (1703) Education, Enterprise: KB4471327, build 15063.1506 – identical changelog to 1809, same known issue as 1709.
Anniversary Update (1607): Education, Enterprise, LTSC, Server 2016: KB4471321, build 14393.2665 – identical changelog to 1809, same known issue as 1709 and 1703.
Windows 10 RTM LTSC (1507): KB4471323, build 10240.18063 – addresses the Server 2019 and 1809 LTSC KMS host key bug, the time zone changes for Russia and Morocco, and contains the same Windows Media Player and security updates described in changelogs above. There are no known issues.
Windows 7 and 8.1 are of course still supported, so here's what you need to be on the lookout for if you're still running those operating systems:
Windows 7 SP1, Server 2008 R2 SP1 (monthly rollup): KB4471318 – contains the Windows Media Player Seek Bar fix and security updates for the Microsoft Graphics Component, Storage and Filesystems, Wireless Networking, Kernel, and Internet Explorer. The known issue in this update concerns the network interface controller, which may stop working after installing the update. To fix this, Microsoft recommends you Scan for Hardware Changes in Device Manager or alternatively click Update to refresh the device drivers. The security-only equivalent for this one is KB4471328, which doesn't contain the known issue.
Windows 8.1, Server 2012 R2: KB4471320, KB4471322 (security-only) – same changelog as above, no known issue.
Sever 2012: KB4471330, KB4471326 (security-only) – identical changelog, no known issue.
For some, running good old regular Windows 10 may be boring, which is why the Insider Program exists. Those in the Fast ring were treated to build 18298 which contains a laundry list of improvements to Narrator, Ease of Access, the Windows setup, Notepad (which now supports even more shortcuts and UTF-8 encoding), the console, the Touch keyboard, a new File Explorer icon, the ability to unpin entire groups at a time from the Start menu, a better sign-in options page and much more. There are of course certain bugs to be aware of, like the 'view storage usage on other drives' option crashing the Settings app – as does the opening of Speech settings. Furthermore, the Windows Security app may show an unknown status in the Virus & threat protection area, and if you're trying to run games using the BattlEye anti-cheat protection, you will get a green screen of death (or bugcheck). That's not to say there aren't fixes though, because those are many. Everything form the Narrator to PDF inking in Edge, transparency effects, the Vietnamese Telex keyboard, text scaling in Action Center, the microphone and camera privacy settings pages, Magnifier and a whole lot more.
If you've gotten the build above, you may want to check out the look of Search and Cortana, which may be separated. Keep in mind that this change is being A/B tested so it won't show up for everyone, but you'll know you have if there are separate buttons for Search and the digital assistant on your taskbar. And while we're on the subject of Cortana, Microsoft is working on multi-voice recognition for it.
Because older builds have already technically expired – on December 14 -, Microsoft has also provided folks with a brand new set of ISO files, this time for build 18290 of 19H1.
Sticking to the Insider program a tad longer, folks making use of Windows Admin Center will want to check out version 1809.5 of the Insider preview, complete with its accessibility, notification and certificate handling updates, plus the ability to add/remove virtual disks or drives from running VMs, an improved VM state refresh time, UI improvements to Cluster Aware Updating, the ability to multi-select bulk actions for drive, volumes, and servers, along with better network activity monitoring, and the ability to monitor storage per server.
Hardware big and small
The Surface lineup is chugging along nicely, and as such, the company is slowly introducing it to brand new markets, as well as providing some interesting new tools for business users.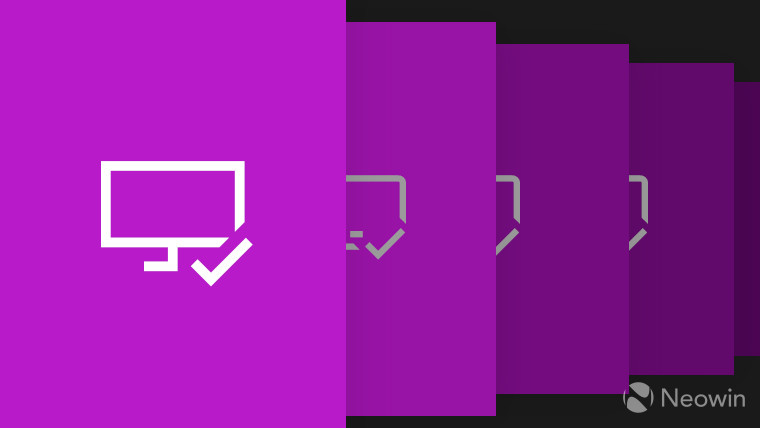 Folks interested can check out the Surface Diagnostic Toolkit, which is available for businesses and allows for the restoration of the full functionality of the device. It can be used via CLI or its desktop app variant and allows admins to diagnose and repair devices remotely, as well as collect logs and generate reports.
Speaking of repairing things, a firmware update from July ended up affecting things like the Surface Pro 4's ability to respond to touch input (i.e. it didn't respond at all), so now Microsoft is offering replacements for users affected by this issue. According to Microsoft's consumer support in Germany, the company will provide replacements even if the device is outside its warranty period (which, by virtue of being three years old, it is anyway). It's been five months since the issue starting cropping up, but later is better than never.
If the bigger variants of the Surface line don't really interest you, there's the option of the Surface Go, which is making its way to India. It will apparently be exclusively sold through Flipkart, but beyond some teaser images, nothing is known about availability or pricing currently.
Finally, an interesting detail has emerged about the next variant of the HoloLens. Initially said to be using the Snapdragon XR1 chipset, the head-mounted device (HMD) is now said to in fact take advantage of the Snapdragon 850. Along with using an AI coprocessor, this points to the HoloLens 2 (which is actually the third iteration) being an Always Connected PC, making use of the X20 4G LTE modem in the 850, as well as running a streamlined version of Windows, namely Windows Core OS (WCOS). The device is said to arrive in Q2 2019, so even more details should start appearing soon.
A subscription for everything
As you know, the 'X-as-a-Service' mantra is in full swing at Microsoft, and it extends throughout its software lineup. There's always room for expansion of this particular approach to development.
If you're on the Mac, are running the latest version of Apple's OS, and have an Office 365 subscription, you may want to fire up the apps included. This is because support for the Dark mode in macOS Mojave has been extended to all users, being previously limited to folks in the Office Insider Fast ring.
In other subscription news, Microsoft is working on a consumer variant of its Microsoft 365 subscription. Unlike the business variant which includes Windows 10, Office 365 and Enterprise Mobility + Security, we have no details on what exactly this thing will include on the consumer side. It may in fact end up being not too dissimilar to the Work and Play Blunde sold a few years ago, which contained Office 365 Home, Skype, Xbox Live Gold, and the now defunct Xbox Music. Swapping out Xbox Music for Game Pass would be one way the company could go, seeing as it's really pushing its Netflix for games service. With the advent of the streaming-only Xbox in the future, the idea might not be as science-fiction as originally thought.
Also on the subject of new things, the Redmond giant seems to be testing out a redesign of the Settings app, which would give it a new header. This header would include your picture, name, and email address prominently displayed, along with the status of the phone you linked to the system, Windows Update, and the number of reward points you have – if applicable.
We end with some less cheery news concerning the Windows Phone 8.x Store. Although the official cutoff date for app updates and downloads is July 1, 2019, the dedicated app market on Microsoft's now defunct mobile platform stopped working earlier this week. Users were getting error 805a0193 and were unable to download or update apps. This symptom is similar to what happened in March, albeit with a different error code and thus cause. As of the time of this writing, the issue is no longer present.
The Fast ring
Hot corner
Hot corner is a section of The Fast ring dedicated to highlighting five Microsoft-related stories that haven't been covered over here, but might be of interest.
Logging off
We end with a bit of tracking – or rather, lack thereof – and some throwback apparel.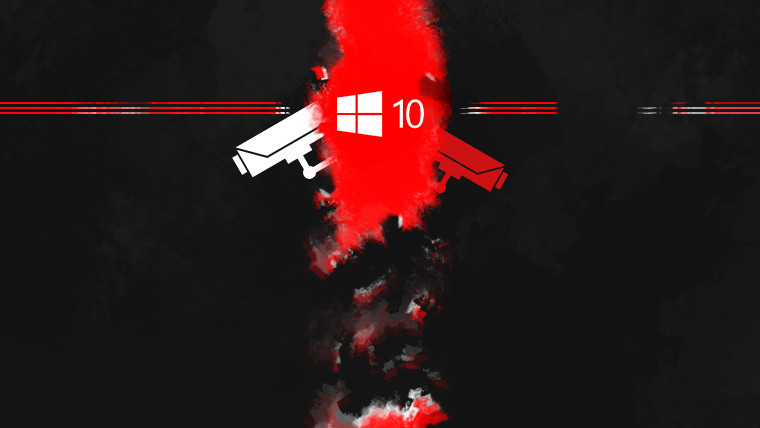 Earlier in the week, folks on Reddit discovered that despite disabling all settings in the Activity History section in Settings, app tracking information was still being sent to Microsoft, as seen on the Privacy dashboard of your Microsoft account. As it turns out, it's not all doom and gloom.
According to a statement provided to Neowin by a Microsoft representative, the issue here is simply one of naming. 'Activity history' in Windows 10 and 'Activity history' in the Privacy dashboard are in fact covering different things, despite sharing the name. The latter covers all Microsoft services, while the former is limited to the PC you are on. To 'fix' this, the company recommends that you go to Settings > Privacy > Activity history and uncheck "Let Windows sync my activities from this PC to the cloud", as well as going to Settings > Privacy > Diagnostics & feedback and choosing the Basic setting. The Redmond giant will address the naming confusion "in a future update".
And since the holidays are basically right around the corner, Microsoft has made its own Christmas jumper, this time featuring the icon Windows 9x logo. Unfortunately, it was only given to a select few which were contacted via Direct Message on Twitter. Here's hoping it'll go on sale for the rest of us at one point in the future.
Be sure to catch up on all the previous Microsoft Weekly columns right here.