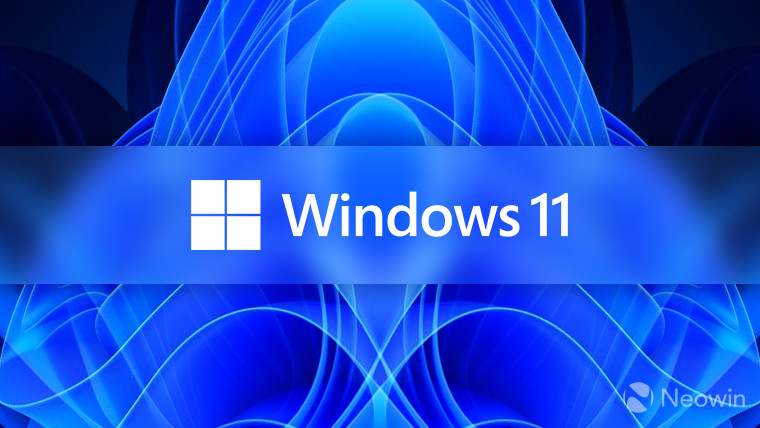 We already know that Intel's upcoming 12th Gen Alder Lake processors are optimized to work really nicely with Microsoft's Windows 11 OS. A little taste of that from early testing of somewhat similar hardware definitely showed some sort of improvement, although the gains could be higher with Alder Lake due to Intel's new Thread Director technology.
Microsoft has also added now that the OS itself is designed to get the best out of available hardware resources as well. In a video the company posted yesterday, Steve Dispensa, VP of Enterprise Management at Microsoft, went through some of those details.
First, Windows 11 has an improved memory and task management system in place which "favor the app windows you have running in the foreground so that they're prioritized with more CPU and other system resources", even when the PC is under heavy load.
To demonstrate this, Microsoft used a free stress tester called HeavyLoad to stress the system and launched multiple applications in the foreground which all seemed to start up pretty smoothly without any noticeable hiccup.
Of course, in such instances, a faster SSD-based system drive, sufficient and fast memory, and multi-core processors are generally already known to be helpful in Windows 10. So, it is likely that Windows 11 further improves upon this with more efficient juggling of foreground apps.
Resume from sleep should also be faster in Windows 11, explains Dispensa. "We've optimized calls to hardware components that need to power on for better overall memory management. And at the software layer, we've reduced starvation across key processing threads so that power is preserved for the threads that really need it."
Windows Hello login is also faster now by "up to 30%" as a result of "code optimizations" made, says Dispensa.
Lastly, disk footprint has also been reduced in Windows 11 due to higher compression now being in place. Alongside that, non-critical applications like Sticky notes have a default stub state which lowers the overall disk usage from such applications. The overall caching from the OS itself and browser has also been reduced.
Source: Microsoft Mechanics (YouTube) via OnMSFT