The Nokia Lumia 630 was one of the first handsets to go on sale with Windows Phone 8.1 last year – but sixteen months after its launch, it's now approaching the end of its retail life. There's no clearer indication of this than the continued fall in the handset's price, amid the launch of newer and more desirable devices.
Indeed, the low-cost Windows Phone is now more affordable than ever in the UK - after originally going on sale there for around £100 off-contract, it's currently available for just £49.99 off-contract.
In fact, the cost of the handset itself is now just £39.99 at Carphone Warehouse, but in order to get it at that price, you'll also have to purchase a one-off £10 top-up of pay-as-you-go (PAYG) credit. For £49.99 all-in, you can get the Lumia 630 with an EE £10 PAYG pack, giving you 150 minutes of talktime, unlimited texts and 500MB of data, valid for 30 days.
That's £20 less than buying the Lumia 630 SIM-free from the same retailer, or even from the Microsoft Store. And because nearly all Carphone Warehouse handsets are sold unlocked, you can pay the lower £49.99 PAYG price and still use the device on a different network if you wish.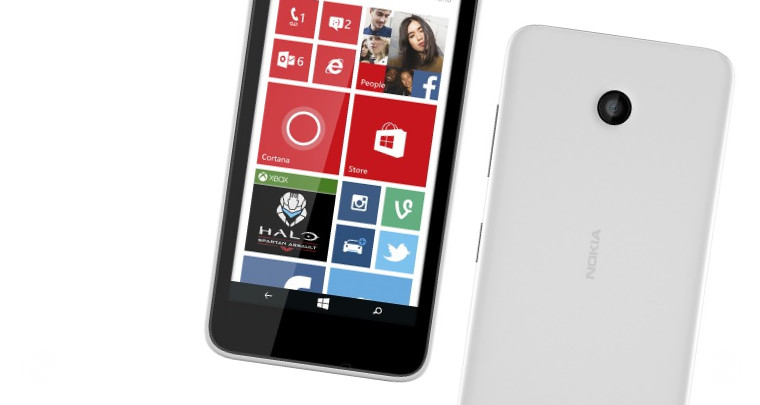 Bear in mind, however, that the 630 does have some limitations. For a start, it offers no 4G LTE connectivity; for that, you'll have to buy the otherwise identical Lumia 635, which is currently available for £69.99 (£49.99 + £20 PAYG).
Additionally, both the 630 and 635 have only 512MB of RAM, with no flash for the rear camera, and no front-facing camera at all. Be sure to check out our review of the Lumia 630 before deciding whether or not to buy one.