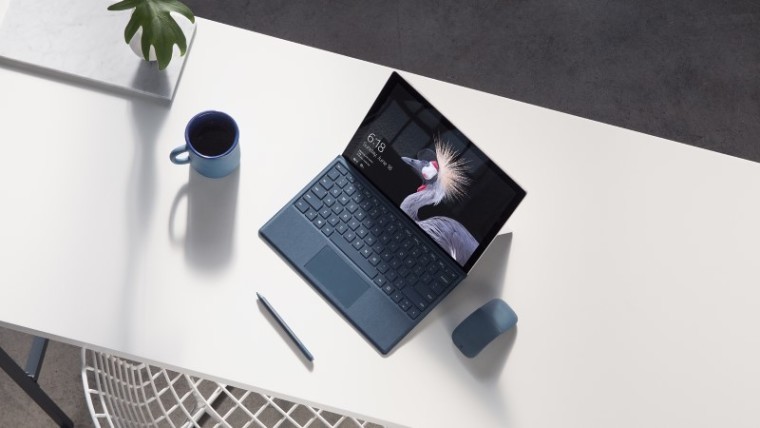 Microsoft often offers deals on its Surface devices, discounting their devices by two or three hundred dollars here and there. It's rare, however, that the actual base model gets discounted. For example, you might see the Surface Pro with a Core i5, 8GB RAM, and 128GB storage discounted by $200, so it's the same price as the Core m3 model at $799.
But today, Microsoft is having a sale on all of its Surface Pro devices, discounting them by $200. That means that the base model - which includes a Core m3, 4GB RAM, and 128GB SSD - will only cost you $599. That's only $50 more than the high-end model of the Surface Go, although that has 8GB RAM.
Here are the various models:
CPU
RAM
Storage
Old price
New price
Core m3
4GB
128GB
$799
$599
Core i5
8GB
128GB
$999
$799
256GB
$1,299
$1,099
Core i5 w/ LTE
$1,449
$1,249
Core i7
$1,599
$1,399
16GB
512GB
$2,199
$1,999
1TB
$2,699
$2,499

According to the Microsoft Store, these deals will be offered until September 3.
But that's not all, because there's a single model of both the Surface Laptop and the Surface Book 2 that's being discounted as well. For the Surface Laptop, the model with a Core i5, 8GB RAM, and 256GB SSD is $1,099 instead of $1,299. For the Surface Book 2, it's the 13.5-inch model with a Core i7, 8GB RAM, and 256GB SSD, which is actually discounted by $300, from $1,999 to $1,699.
If you want to check out the Surface Pro on the Microsoft Store, you can find it here. You can grab a Surface Laptop here, and a Surface Book 2 here.