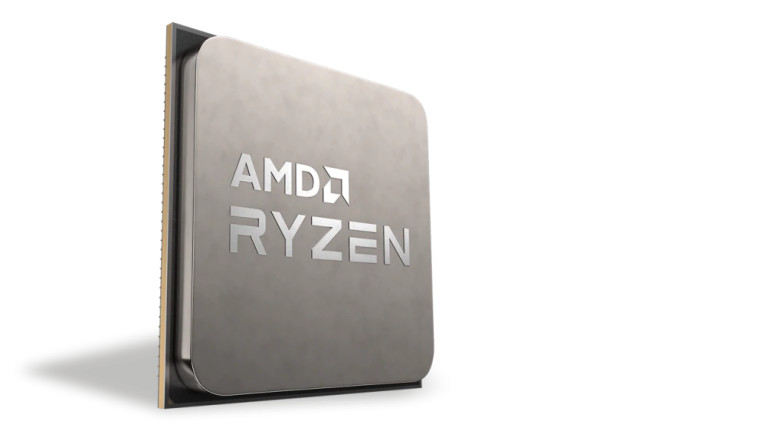 A couple of weeks back, AMD released a major chipset driver revision with version 3.10.08.506. The driver fixed the CPPC2 preferred core issue that Ryzen processors were having on the Windows 11 GA builds, which generally led to a lowered single-threaded performance output. If you haven't installed it yet, you should.
MSI users however already have something newer to look forward to. It seems that a newer driver version 3.10.22.706 is rolling out to them, even though AMD hasn't publicly announced it yet. The new chipset driver 3.10.22.706 apparently brings an updated Ryzen power management plan with version 7.0.4.4 and adds a new I2C ((Inter-Integrated Circuit) controller driver.
Perhaps most importantly, the driver fixes an error that was causing inaccuracies related to hardware-based deepest run-time idle platform state (HW DRIPS) readings when Virtualization-based Security (VBS) would be enabled. DRIPS is the lowest available power state that the system can run at.
As VBS was already known to hurt the performance of Ryzen CPUs, it might be possible that the new chipset driver fixes this performance issue too. However, it is entirely speculation since neither third-party tests nor AMD has confirmed this.
The full purported changelog is given below:
Adds a new AMD I2C controller driver 1.2.0.118

Hide the Powermanagement option of the driver properties in device manager

AMDMICROPEP v1.0.30.0 - Major changes to this driver package include:

Work around inaccurate HW DRIPS (lower than actual value) due to OS limitation when VBS/Hyper-V is enabled

Notify AMD PMF driver about S0i3 entry/exit

AMD Processor Power Management Support / AMD Ryzen Power plan 7.0.4.4 10/15/2021
If you own an MSI AM4 and TR4 socket motherboard and are running Windows 11 or Windows 10, you can look up your model number and head over to MSI's website to download and install this chipset driver. You can find the 3.10.22.706 chipset driver in the motherboard's support section. An example using the MPG X570S CARBON EK X is linked here. If you are unsure what your motherboard model is, you can look it up using a third-party utility like CPU-Z.
via: Steve Truman (Twitter)