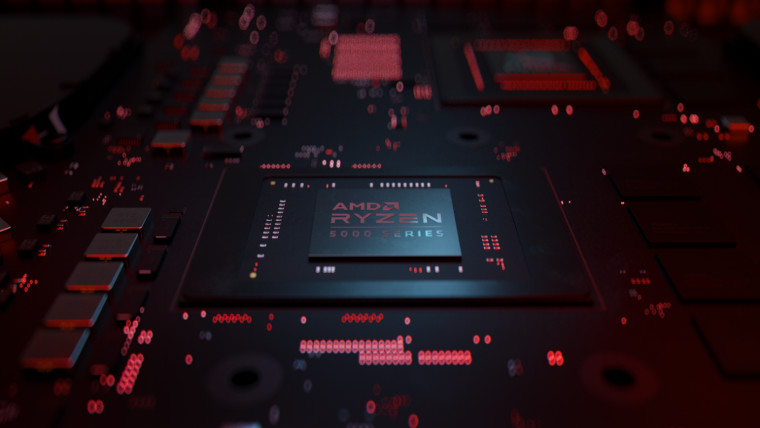 If you're an AMD Ryzen CPU user running Windows 11, there's some good news for you today. The company has released its latest chipset driver version 3.10.08.506 and it comes with the performance patch for a Windows 11 issue that was causing the release version of the OS to not properly schedule the fastest available cores appropriately due to a problem with the Collaborative Processor Performance Control (CPPC) mechanism. As a result, applications that weren't very threaded would lose performance. The issue was one of the two problems - the other one being an L3 cache latency issue - that were noted on Zen CPUs. You can read about these in detail in the original report here.
In its release notes for the 3.10.08.506 driver, AMD says:
Restores intended function and behavior of UEFI CPPC2 ("preferred core") in Windows® 11 build 22000.189 (or newer) on AMD processors.
The driver adds a new Ryzen Power Plan 7.0.3.5 which comes optimized for Windows 11 and should fix this CPPC2 bug.
While the new driver patches performance issues on Windows 11, it is also available for Windows 10 on all Zen-based systems. However, on Windows 11, the driver is only compatible with Zen+-based CPUs and newer, and it makes sense since anything older than Zen+ isn't supported on Windows 11 either way. In terms of chipset support, all available Zen-based chipsets are supported by this driver.
The driver also fixes an OpenGL error pop-up and installs a new AMD UART Driver version 1.2.0.113 which adds support for 4Mbps baud rate.
There are a few known issues too:
Sometimes custom install fails to upgrade to latest drivers.

Text alignment issues may be seen on Russian language.

Manual system restart required on Non-English OS after the installation is complete.

Windows® Installer pop-up message may appear during the installation.

Uninstall summary log may incorrectly show uninstall status as fail on non-English OS.

May observe a pop-up message "AMD Chipset Software is not responding" when the installer is launched and UI screen is clicked.
If you wish to download the new 3.10.08.506 chipset driver, head over to AMD's official site where you can find the relevant links.