Last month, major UK newspaper, the Daily Mail, launched a new app for Windows 10 Mobile. At its launch, the Mail told Neowin that plans were in the works to make the app available for Windows 10 PCs too - and now that version has arrived.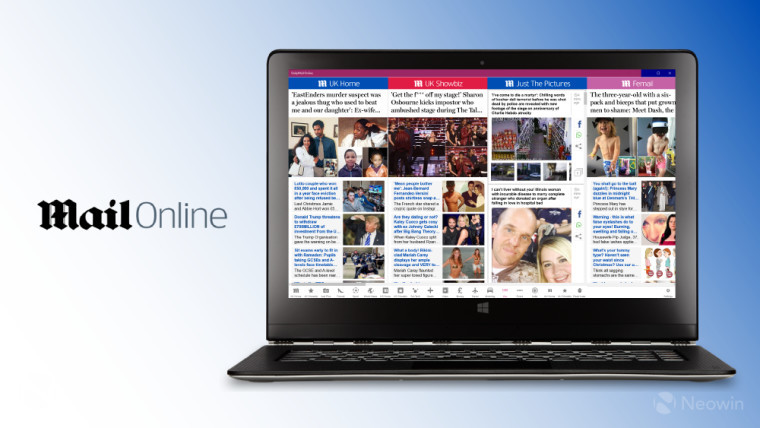 The layout of the app will be immediately familiar to anyone who's used the smartphone version. Apps built on Microsoft's Universal Windows Platform can be tweaked to run on various types of device with relatively few changes, and the PC release of the DailyMail Online app closely follows its Mobile counterpart in design and functionality.
The app allows users to view the full range of Mail Online content, with access to each of the 20 content channels provided through a navigation bar at the bottom, which includes links to content focused specifically on the UK, US, Australia and India, along with topics such as showbiz, health, travel, motoring and money. Content can easily be shared on social media or via email.
The app features Live Tile support on the Windows 10 Start menu too, including an extra-large tile option, as well as the ability to show images on your lock screen. Further improvements and new features are also on the way.
Download: DailyMail Online for PC or phone (Windows Store)