Microsoft might be close to releasing the preview version of Windows 10 for phones as the Insider app is now available in the Windows Phone store.
Windows Phone developers can get access to pre-release OS updates using the Preview for Developers app on their device. Now, another app called Phone Insider is available and is reportedly replacing the Preview app but promises the same early access privileges as the former.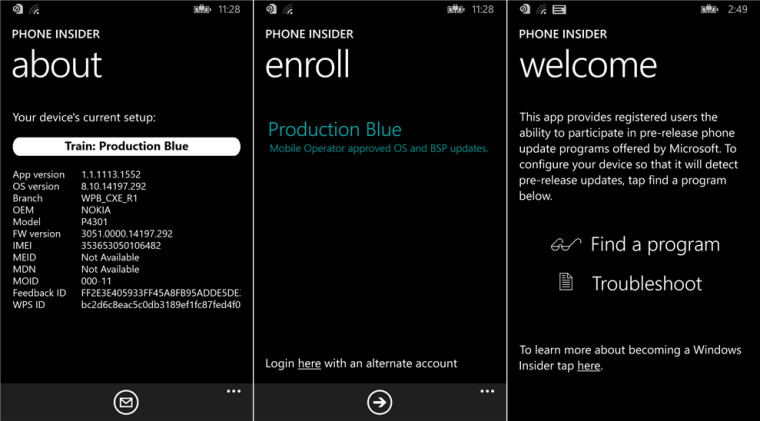 Microsoft launched the Windows Insider program for Windows 10 pre-release users to get access to the latest builds and it seems that the phone version of the OS will soon be following the same path with the release of this latest app.
Although the store listing of the Insider app mentions that it was last updated on 11th December 2014, it is the first time that it has been noticed as it may have been pulled immediately. At the moment, we were unable to sign in to the app with a regular Microsoft Account, but if you have any success in getting through, do leave a comment.
Source: Windows Phone Store via Windows Blog Italia | Image via Windows Blog Italia