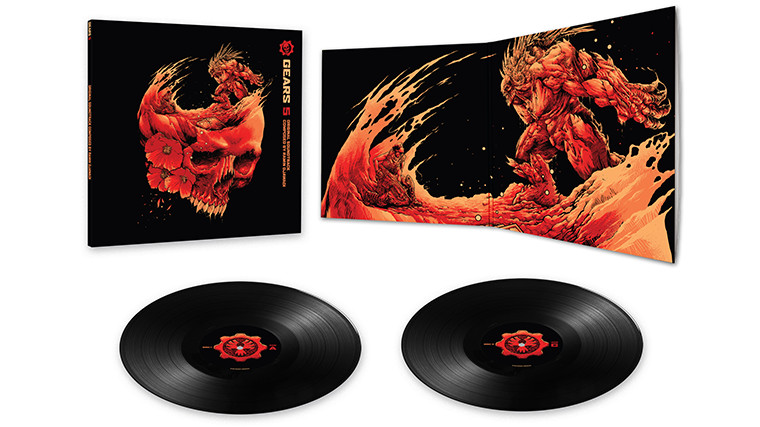 The Coalition-developed Gears 5 released for Xbox One and PC in September, soon becoming the biggest game launch of the generation for Microsoft. And now, it has been announced that the game's original soundtrack is being released in vinyl form early next year.
Ramin Djawadi once again composed Gears 5's soundtrack, just as the award-winning composer did for Gears of War 4. Djawadi is also responsible for the hit soundtracks of Iron Man, Game of Thrones, Westworld, Pacific Rim, and Person of Interest.
Laced Records has partnered with The Coalition and Xbox Game Studios to produce the vinyl version, which will come in two variants: a Standard Edition with traditional black disks and a Limited Edition that features red and orange disks - both 180g heavyweight vinyl releases with 18 tracks. The two editions come housed in a gatefold sleeve with original Gears of War artwork by Luke Preece.
Both Standard and Limited Editions of this vinyl pressed soundtrack will begin shipping in February 2020, and pre-orders are available now in the U.S. and worldwide with a $35 price tag.