There's just a few hours to go until Nokia finally reveals its long-awaited Lumia 1020 flagship, but the rumours and leaks just keep on coming. After numerous image leaks, and yesterday's apparent disclosure of the handset's full spec sheet, there doesn't seem to be much left for Nokia to announce.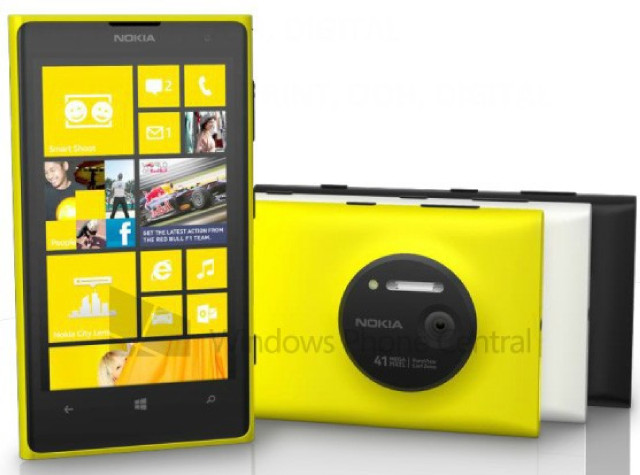 One aspect of the device's specs that raised a few eyebrows was that its storage will apparently be limited to 32GB, with no microSD card slot to allow users to expand it. That looks like it won't be a problem for buyers in some markets though, as WPCentral has got its hands on a draft press release from Telefónica, indicating that a 64GB version will be made available exclusively on the company's networks in Europe and Latin America. 
Telefónica operates in parts of Europe under the O2 brand; it operates the Movistar network in Spain and Latin America, except in Brazil, where its local network offering is branded as Vivo. 
The document refers to the device as the 'Eros 64GB'; we've previously heard the name 'Eros' in connection with a launch on O2 (along with a second handset known as 'Mars'). The Eros codename differs from the 'EOS' moniker that's previously been associated with the handset in earlier leaks; this could indicate that the EOS name was incorrect. The version for AT&T, which will exclusively offer the device in the US, was apparently developed under the codename 'Elvis'. 
According to the document, the 64GB model will go on sale in September, but it did not reveal any details on pricing. A further leak yesterday claimed to reveal pricing - both on- and off-contract - for the handset in the United States.
Last month, Telefónica announced a one-year "joint marketing effort" with Microsoft to help boost sales of Windows Phone 8 handsets in the UK, Germany, Spain, Mexico, Brazil and Chile. The company said that it will "encourage growth in market demand for Windows Phone 8 while working with suppliers to ensure the availability of high quality devices."
Source and image: WPCentral