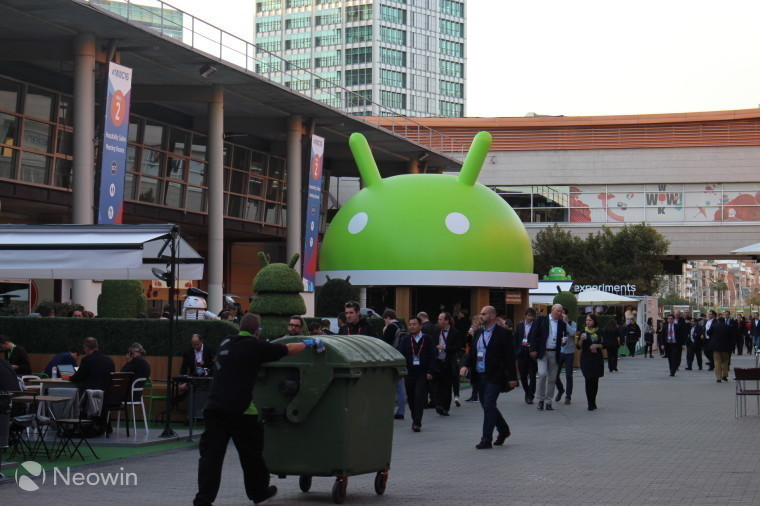 Google has a lot on its legal plate at the moment. After a ruling in 2015 by a Russian court that held the company as guilty of abusing its market dominance in the country, Google filed an appeal to Moscow's Arbitration Court, which has been dismissed earlier today.
The company was already in hot water in 2015, with authorities in the European Union starting an investigation into Google's antitrust practices related to its privileged position in the EU web search market, which the company believed to be a case of, "We don't always get it right."
Just a few months later, Russian search engine company Yandex filed a successful complaint against Google, in which it argued that the company was making it mandatory for Android device makers to include its own apps, and actively prohibited some of them from installing Yandex products, which means that Google was stifling its competition.
Russia's Federal Anti-monopoly Service (FAS) had initially ruled that Google's practices regarding the app bundling on Android were in direct violation of the country's law on "Protection of the competition", a ruling that Moscow's Arbitration Court has upheld today when it dismissed Google's appeal:
"In course of the case proceedings, the Commission of the FAS Russia found that Google provided mobile devices manufacturers with Google play app store for pre-installation on Android OS mobile devices adopted for the Russian Federation. Conditions of app store provision include obligatory pre-installation of Google apps as well as its searching engine and their obligatory location on the main screen of a mobile device.

Google actions led to prohibition of pre-installation of apps of other producers."
The ruling means that Google will have to 'tweak' its business contracts with smartphone makers in the country to allow them to bundle the apps of their choosing or else face a fine, should it fail to comply.
A Yandex representative told VentureBeat that:
"After careful consideration of all the facts in the case against Google's anti-competitive practices, the court has upheld FAS's judgement. We are satisfied with the court's decision to uphold FAS's judgement in the case against Google."
Even if Google manages to save face after this ruling, it still isn't out of the legal frying pan just yet. There are signs of increasing opposition to Google's anti-competitive practices in other markets, and there are also a couple more bumps in the road in Russia, such as dealing with the country's censorship laws, as well as more aggressive taxation.
Source: VentureBeat