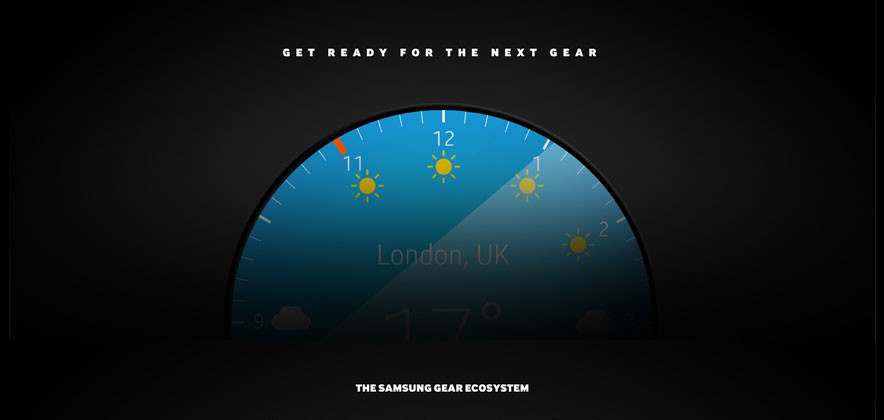 Samsung is hinting at the launch of a new smartwatch; the company's recent blog post displays an image of what looks to be a round smartwatch, together with the caption, "Get Ready For The Next Gear."
This would be the first Gear smartwatch to feature a circular screen. Another image on the post also featured its partners on the new device, which is composed of Baidu, CNN, and Yelp, among others.
Furthermore, the blog post has stated that the company will release a software development kit (SDK) for third-party developers. It will reportedly be available before the new product even launches.
JK Shin, CEO and Head of IT & Mobile Communications at Samsung Electronics talked further about the development of Gear apps for wearables. He states:
Samsung has actively adapted its approach to wearable device development as the leader of the rapidly developing category. Through thoughtful and progressive innovation, Samsung embraces open collaboration to enrich the application ecosystem and create unique user experiences for a smart, mobile life.
Developers who are interested can sign up at developer website, which can be found here. They will get an early access into the SDK, which will enable them to start building Gear apps.
The announcement of the new smartwatch coincides with yesterday's sale of the Apple Watch, contradicting with Apple's recent decision to push the launch back to June, due to supply issues.
Source and Image via Samsung Tomorrow