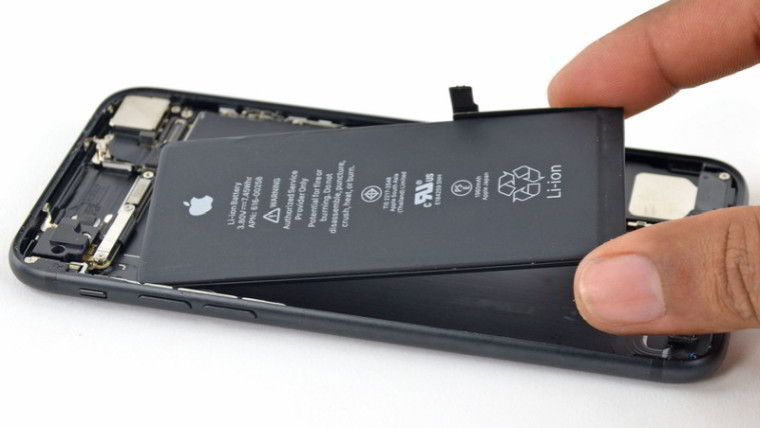 After benchmarks proving slower performance on older iPhone models forced Apple into publicly apologising for slowing ailing devices in order to maintain battery life, the company tried to win back some goodwill with its customers by offering battery replacements at a discounted price of $29.
Users of the iPhone 6 Plus may find themselves unable to avail the offer, however, as supply shortages have left Apple unable to live up to its promises. It's currently unclear just how popular the battery replacement program is among customers, though some experts estimate the company may lose out on as many as 16 million iPhone sales this year as a result of the program.
Naturally, the sudden increase in demand for replacement batteries is putting a strain on Apple's supply chain, with parts for the iPhone 6 Plus suffering the most grievous delays. According to internal documents obtained by MacRumors, users will have a replacement battery 'available without extended delays' for iPhones 6S, 7, 7 Plus and SE. Owners of the iPhone and iPhone 6S Plus may see delays of up to two weeks, while the proud owners of an iPhone 6 Plus may not see a replacement until well into March, and possibly even early April.
Wait times will also vary based on location. The above estimates apply to the US only and customers in Europe, Asia and Africa are likely to face even longer delays.
Those who are unable to find a replacement battery from Apple in a suitable timeframe may want to consider iFixit as an alternative. The DIY company is not only matching Apple's new prices for battery replacements but is also extending coverage to older models not supported by Apple. iFixit currently has iPhone 6 Plus battery replacement kits in stock, though a note apologising for delays in shipping times due to high demand may be an indicator of future shortages. So you may want to hurry if you're planning on buying one.