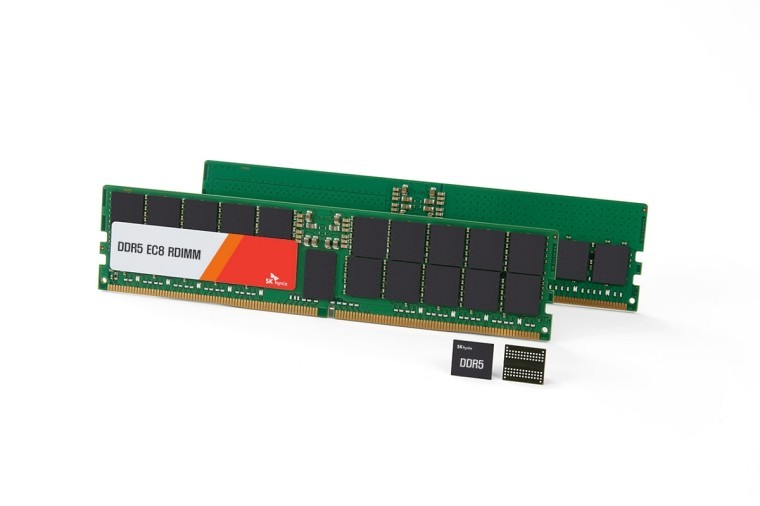 SK Hynix, the South Korean firm that recently purchased Intel's NAND business, is announcing new DRAM chips based on a 1anm process. This process is based upon a 10nm process with tweaks that benefit memory manufacturing. This results in highly dense 24Gb modules, up 50% from the previous generation. These 24Gb modules are the densest memory modules ever produced.
These modules are soon to find their way onto 48GB and 96GB RAM sticks. However, these are destined for the data center and won't be generally available for use in your battle station. Even if they were, you'd still have to compete against the chip shortage and that's a battle you probably won't win. Surely Microsoft, Amazon and Google will be battling for whatever is available for their cloud services. Please note that these modules are rated in Gb, not GB. Therefore, you can expect a 96GB stick to have 32 24Gb modules on it.
The press release does not include benchmarks, but they claim there is a 33% performance boost over the previous generation announced back in 2018. Those chips had a density of 16Gb and an advertised transfer rate of 5200Mbps. That means you could expect to see speeds of over 6900Mbps out of these new modules. Also, there is an advertised reduction in power consumption of up to 25%. According to the press release, these speeds will allow them to better enable buzz-worthy technologies like Artificial Intelligence, Machine Learning, and Metaverse applications.