Stardock released a new version of its popular Windows desktop enhancement utility, Groupy, today. The program adds support for combining windows together into a single window and navigating between them with tabs in a way that is similar to how tabs work in most web browsers.
Version 1.2 improves the grouping user experience through a number of changes to grouping behavior and optimizing support for the latest version of Windows 10. "Windows users get the experience they've been waiting for with Groupy," said Angela Marshall, General Manager of Stardock Software. "Users have become accustomed to organizing their browsing experience with tabs, so it makes sense to bring this functionality to the rest of Microsoft Windows."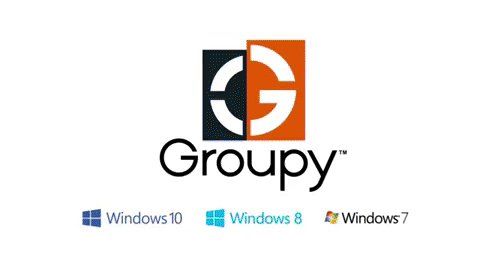 Groupy works on Windows 10, 8, and 7. Once installed, creating groups with the app is simple: drag a window to another window, which combines into a single window, with tabs showing in the title bar. To ungroup apps, drag the tab off the group.
Users can also create saved groups of apps and sort tabs by task or function easily. Open multiple web browsers, all in one set of tabs, or Office applications like Excel and Word, all in a single, easy-to-use window. Once a group is created, quickly switch between different windows using a hotkey or clicking on the tab. Groupy can automatically add launched programs into an existing tab group.
Stardock first announced Groupy back in 2017, and it was something of an answer to Microsoft's Sets, which has since been dropped from the Insider previews altogether. Microsoft originally said that Sets would be arriving in Windows 10, although it would only work for UWP apps. Groupy, on the other hand, works for all apps, and isn't limited to Windows 10.
New in 1.2
Add a delay before grouping your windows together. The new feature lets you have more control by adding a delay that doesn't require holding a hotkey, preventing windows from being accidentally grouped together.
If you want to check out Groupy, you can find it here for $9.99, or you can check out the entire Object Desktop Suite. Check out the forums for discussion and what's new in Groupy 1.2.
Disclaimer: Neowin's relationship to Stardock.