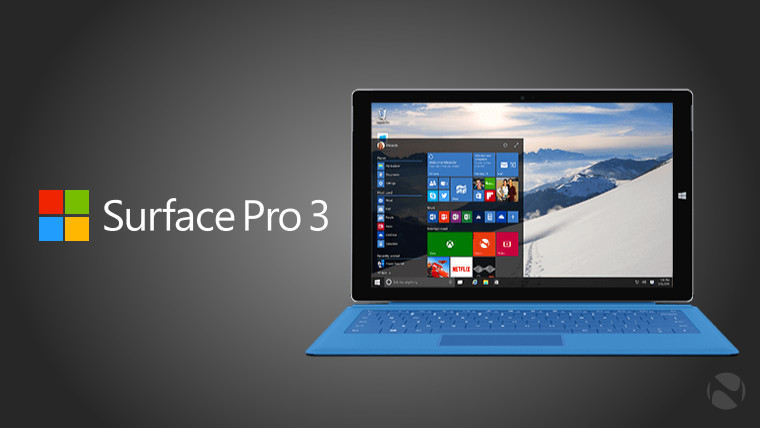 Over the summer, it emerged that some Surface Pro 3 owners had been experiencing serious issues with the batteries in their devices, allowing them to charge to only a fraction of their capacity. Complaints about that problem originated in mid-March, but it wasn't until July that Microsoft finally acknowledged the problem, and it took another month for the company to deliver a fix in the form of a software update.
Microsoft said that only "a limited number of customers" had been affected by that problem, and that it only impacted some batteries manufactured by Simplo, while those manufactured by LGC were not affected. But today, InfoWorld published details of more battery complaints among Surface Pro 3 owners - this time, affecting those with LGC batteries.
Some owners with LGC batteries have reported severe battery drain since installing Microsoft's August 29 firmware update, which included the fix for the Simplo battery problem. One user reported going from an average of 4 hours of battery life, to less than 90 minutes of usage from a full charge. Others say that they've had issues with their LGC battery since upgrading to the Windows 10 Anniversary Update on their Surface Pro 3.
For some users, the issue is more severe. A growing number of Surface Pro 3 owners have complained that they're no longer able to use the device unless it's plugged in, as the LGC batteries aren't charging at all. In many cases, removing the power cable causes the device to instantly switch off.
One user, 'Leonard.C', said: "I would like to point out that the issue is not so much with battery degredation [sic], as is about being able to use the battery at all. This "portable" device is now incapable of being moved away from a wall plug due to battery issues".
Another user, 'ChrisS744', echoed those comments: "We are all bound to our power bricks. All of our expensive, top of the line, ultra portable tablets are now desktops."
The frustration among those affected users is growing too. Many of those who have discussed the issue with Microsoft Support claim that they have been given no option but to pay $450 USD or £400 GBP for a replacement, as their devices are now out of warranty.
As InfoWorld noted, Microsoft did the same thing to owners who were affected by the Simplo battery issue, charging them hundreds of dollars for out-of-warranty replacements. It wasn't until after the issue began attracting headlines on tech sites, prompting Microsoft to acknowledge the problem - four months after users first reported it - that the company eventually refunded those charges.
Barb Bowman, a Microsoft MVP and Community Moderator on the company's support forums, has been doing her best to assist those with the issues in this forum thread, and said that she had referred the issue to Microsoft itself. On August 30, in response to one user with the issue, 'ashtaron14', Bowman said she had "got a reply from MS", stating:
That's definitely a different problem from what we saw with the Simplo batteries. I'll send it back up to the engineering team.
On September 12, she wrote a personal blog post about the issue, noting that "Microsoft is silent" about it:
We've asked Microsoft to comment on this latest issue, and we'll update this post with any relevant information that they share.
Source: Microsoft Community / InfoWorld