Verizon has announced that it will be the first carrier in the United States to sell the new LG Wing, the phone with a swiveling main display, which was introduced earlier this month. It will be available on October 15 and cost $999.99.
The LG Wing is part of LG's "Explorer Project", and it tried to stand out from the crowd by implementing a different kind of dual-display setup compared to what we've seen so far. Rather than folding, the LG Wing features a main 6.8-inch OLED display that swivels to reveal a smaller 3.9-inch display underneath. This allows users to multitask in different ways, such as watching a full-screen YouTube video while reading the comments under it, or texting someone in a different app entirely.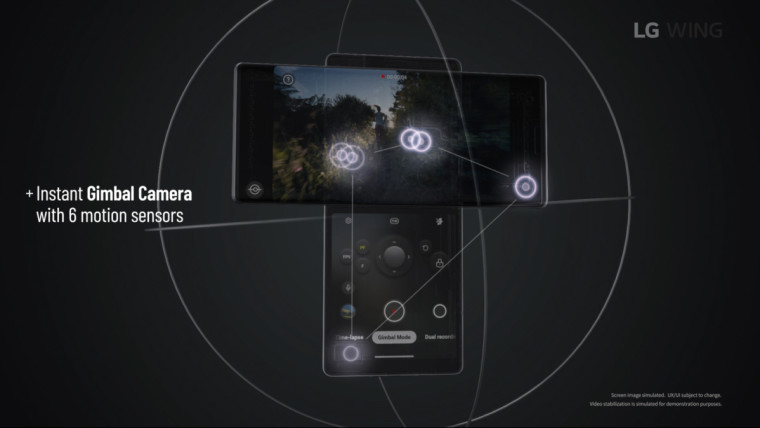 Under the hood, the LG Wing features upper-mid-mange specs, including a Qualcomm Snapdragon 765G chipset with 5G support (including Verizon's mmWave network), 8GB of RAM, and 256GB of internal storage, as well as a 4,000mAh battery. The camera setup is interesting, though, as it includes a primary 64MP shooter, and a 13MP wide-angle lens for "standard" photos, but also a 12MP ultra-wide gimbal camera, which is meant to be used when the phone is in its T shape. This camera lets users focus and track specific parts of the frame while recording a video. The selfie camera is in a pop-up module at the top, and it has a 32MP resolution.
The LG Wing will be available to pre-order from Verizon on October 1, this coming Thursday. It should come to other carriers later on.