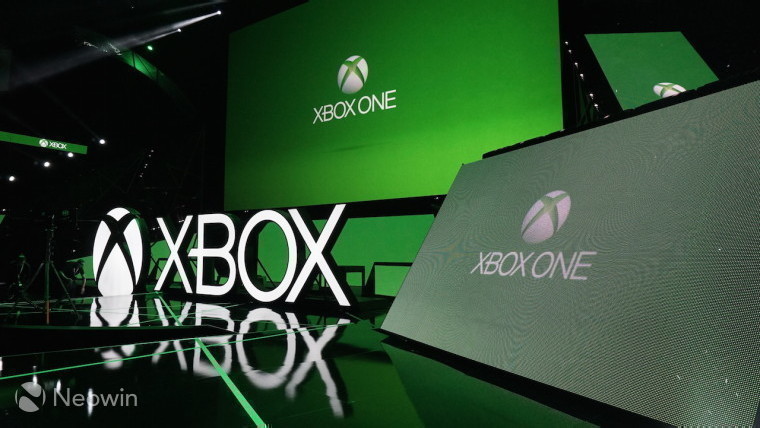 Microsoft started off this year's E3 keynote with a bang by announcing that the Xbox One would be able to play Xbox 360 titles with a new backward compatibility feature. Naturally, this was only the tip of the iceberg as Microsoft unleashed a plethora of titles coming to its console in the near future. But seeing all of the exclusive titles, it was very clear that Microsoft was sending a clear message to its competition with its intent to dominate the console market in 2015/16. This will no doubt become a very memorable year for Xbox fans.
Halo 5: Guardians
'Halo 5: Guardians' was teased a year ago at E3 2014. Although we have previously seen small glimpses of the title, today we got a look at a new multiplayer mode dubbed "Warzone" and a new four-player co-op campaign. Microsoft's Xbox flagship franchise, Halo 5: Guardians is expected to be released on October 27th, 2015.
ReCore
'ReCore' is another exclusive and original title coming to the Xbox One. The game is being helmed by Keiji Inafune, who is known for his work at Capcom with such titles as Megaman, Onimusha and Dead Rising. While not much is known about this title, it's clear from the trailer that the game will focus on the interaction between the human and robot. ReCore is expected to make its debut in early 2016.
Forza 6
Microsoft manages to deliver another exclusive to Xbox fans with Forza 6. The popular racing simulator by Turn 10 Studios returns to its traditional racing roots after deviating with last year's well-received Forza Horizon 2. As usual, Forza will deliver big with 450 highly detailed vehicles with working cockpits, opening doors and full damage. The title will arrive on Xbox One starting September 15th, 2015.
Gears 4
Although 'Gears of War' lead game designer Cliff Bleszinski left Epic Games nearly two years ago, it looks like the franchise is definitely in good hands. While not much is known about 'Gears 4', it looks like it will focus on a completely new set of characters. While we saw a hands-on demo at the keynote, the game will not be available until Q4 of 2016.
Rise of the Tomb Raider
The once successful 'Tomb Raider' franchise was clearly in trouble by the end of the 2000's. Luckily, Square Enix decided to reboot the failing franchise and with it found great success and critical acclaim with 2013's 'Tomb Raider'. Luckily for eager fans of the series, Lara Croft is back once again in 'Rise of the Tomb Raider'. The title is expected to arrive in Q4 of 2015 as a timed exclusive.
Fable Legends
We first reported on 'Fable Legends' late last year with reports that a beta was taking place for the 4v1 multiplayer game. For those familiar with the Fable series will notice that the new title is quite a deviation from previous titles in the Fable series. The title will also support cross-platform gaming with Windows 10. A release date for Fable Legends has not been announced, but those interested can sign up for the beta.
Gigantic
A unique 5v5 team shooter that requires your team to protect your guardian and also attack and defeat and opposing team. Players will be able to select from 16 unique classes. Currently, there is no release date for Gigantic, but those interested can sign up for the beta set to take place in August.
Sea of Thieves
Rare is probably best known for producing a successful streak of iconic games for Nintendo in the late 90's and early 2000's. While they have been fairly quiet for the past several years, Rare unveiled a new original title, 'Sea of Thieves', that will be an MMO adventure game. Not much is known about the title and we will no doubt hear more as it is scheduled to release some time in 2016.
Although we have yet to see what Sony and Nintendo will offer for 2015/16, it is clear that Microsoft wants to solidify its position in the console wars as 'top dog'. Stay tuned as we hit the show floor throughoutthe next couple of days to bring you the best of E3 2015.