Microsoft's next-generation consoles, the Xbox Series X and the Series S, are just around the corner. While the consoles officially launch on November 10 across the globe, they were made available for pre-order a few days ago and sold out quite quickly at most storefronts. For those who could not get their hands on the consoles, Microsoft says that it will have more units available for purchase on launch day.
However, if you're still on the fence about whether you should lighten your wallet on either or both of Microsoft's next-generation consoles, we have listed down top 5 reasons why you should consider the company's offering, which will hopefully make it easier for you to reach a decision. Note that this list is not in order of importance.
Xbox Game Pass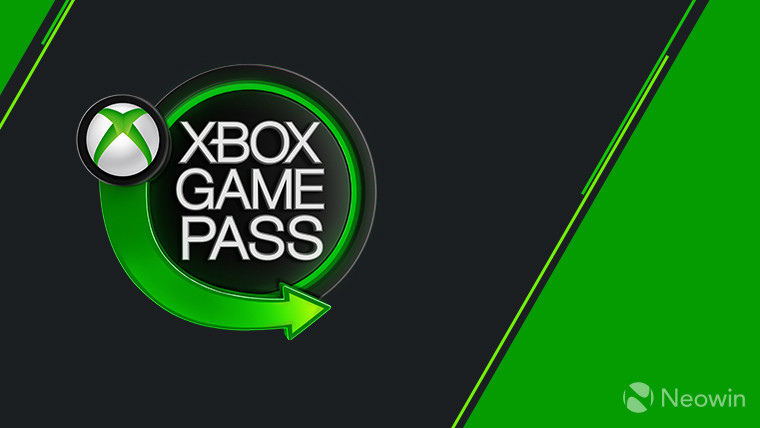 With the next-generation of console gaming, Microsoft is relying quite heavily on pulling gamers into its ecosystem using Xbox Game Pass. For those unaware, the service gives you instant access to over 100 games at $9.99/month. First-party titles such as the upcoming AAA Halo: Infinite become available on launch day, with high-quality titles from third-party publishers available in the catalog as well. Microsoft recently partnered with Electronic Arts to bring EA Play to Game Pass, offering access to all games on the EA service at no additional cost too.
The company also provides a $14.99/month price tier for Xbox Game Pass Ultimate which offers all of the above on both consoles and PC, cloud gaming on smartphones (currently in beta), and Xbox Live Gold - which gives a handful of games to subscribers for free every month.
Microsoft recently announced that Game Pass now has over 15 million subscribers, with the service growing at a rapid rate. Simply put, the value of Xbox Game Pass is too good to be ignored.
Affordable Console for those on a Budget
Microsoft turned quite a few heads when news about the Xbox Series S leaked. While its more powerful sibling priced at $499 is targeted at 4K gaming with up to 120fps, the $299 Series S is aimed at delivering the same experience at 1440p resolution. While there is obviously a difference in specifications based on the power they are supposed to deliver, both consoles offer powerful internals and the same capabilities such as Quick Resume, ray-tracing, and more.
All in all, it's great to have an low-priced entry point into the next-generation for those on a budget or people who currently don't own 4K-capable hardware, and don't plan to in the near-future either. Similarly, it's also an attractive price point for people who don't purchase physical games, as the Series S is all-digital.
Only time will tell if the difference between the output of the two consoles is solely resolution, but it's definitely an enticing option to have.
Xbox All Access
Xbox All Access is Microsoft's leasing program that allows you to purchase the company's consoles with Xbox Game Pass Ultimate at a low single monthly fee. For $24.99/month, you can purchase an Xbox Series S coupled with the subscription. For $34.99/month, you get similar treatment but with the more powerful Xbox Series X.
Once again, this is incredible value, especially for those who cannot afford to shell out several hundred bucks at once. This year, the leasing program will be available in 12 countries around the world, and here's to hoping that Microsoft offers it in more countries in the years to come.
Backward Compatibility
Backward Compatibility on its next-generation consoles is yet again another feature that Microsoft is touting heavily. Both the Xbox Series X and Series S are compatible with over 1000 Xbox games spanning across four generations.
But it's not just the fact that these consoles will be able to run older games, it's also that some older games will run and look better on them. The Series X will offer HDR reconstruction for backward compatible games - automatically adding HDR to them -, with some titles getting boosted framerates up to 60 and 120fps as well. Meanwhile, the less powerful Series S will run backward compatible games in Xbox One S mode with improvements such as HDR reconstruction added on top.
With Sony not offering backward compatibility to PlayStation 1, 2, and 3 games on PlayStation 5, Microsoft is banking on the possibility that the nostalgia factor will pull in some gamers into its ecosystem in this generation.
Microsoft's Acquisition of ZeniMax Media
Last but definitely not the least is news that Microsoft is acquiring ZeniMax Media for $7.5 billion, with the deal expected to be completed in 2021. With this acquisition, the company brings a number of high-profile studios under its umbrella such as Bethesda, Arkane, id Software, and more.
As can be seen in the graphic above, this ropes in numerous AAA franchises featuring highly-anticipated titles such as Starfield and The Elder Scrolls VI into Microsoft's first-party offerings in the upcoming generation, also bringing these games to Game Pass on launch day. While the company has stated that it will be examining and determining multi-platform availability - that is, launch on PlayStation 5 - on a "case by case" basis, it's almost a given that these offerings will be exclusive to Microsoft platforms on consoles, which means that fans of these franchises need to consider Xbox Series X and S if they want to play these titles on consoles.
---
What are your top reasons to purchase or consider purchasing Xbox Series X and S consoles? Let us know in the comments section below!