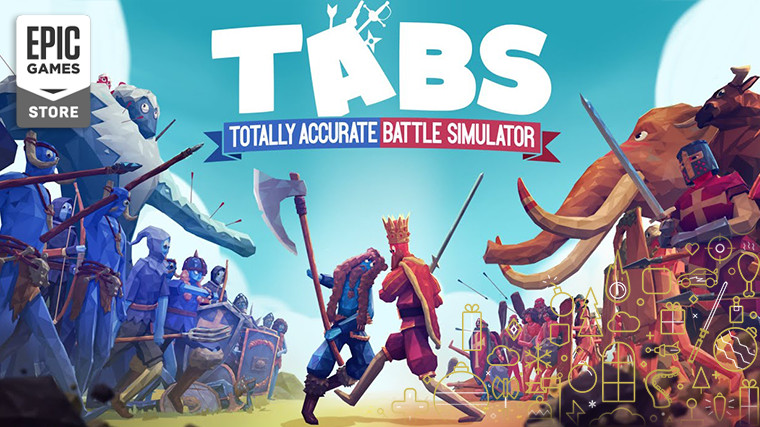 Epic Games Store has put on offer Totally Accurate Battle Simulator to claim for free on this seventh day of the 12 Days of Free Games.
Totally Accurate Battle Simulator, also commonly known as TABS, is a physics-based battle simulation featuring ragdolls, catapults, arrows, and boulders, among other things. It was developed by Landfall Games in a week-long game jam, and eventually released as an early access title on the 1st of April, 2019.
In the campaign mode, TABS gives players the task of defeating the opposing army, consisting of various types of units, by placing their own units, which they must purchase using the limited amount of currency they are given, per match. Here's how the Epic Games Store describes the title:
Totally Accurate Battle Simulator is a wacky physics-based tactics game. Experience accurate warfare through the ages. TABS uses state of the art physics-based simulation to provide you with never-before-seen insight into our greatest battles of history!
Epic Games Store is offering the game for Windows users, though a macOS version can be bought via Steam, where it is priced at $11.24 at the time of writing. Here are the minimum requirements:
OS: Windows 7
CPU: Intel Core i5-2400 @ 3.1 GHz or AMD FX-6300 @ 3.5 GHz or equivalent
GPU: NVIDIA GeForce GTX 670 or AMD R9 270 (2GB VRAM with Shader Model 5.0 or better)
RAM: 8 GB RAM
Storage: 3 GB available space
Other: Requires a 64-bit processor and operating system
Totally Accurate Battle Simulator can be claimed on its store page. Epic Coupon is also available for the ongoing holiday sale, offering $10 off any title that's above $14.99 and not a pre-order. TABS will be available to claim for free until tomorrow 11AM ET.