Weekend PC Game Deals is where the hottest gaming deals from all over the internet are gathered into one place, every week, for your consumption. So kick back, relax, and hold on to your wallets.
Once again starting our special with a gaming bundle, Humble brought out the Seven Deadly Sims collection this week. As you can expect by its name, this bundle carries seven simulation-related games, which arrive divided into the standard three tier format.
Just putting down $1 will get you a copy of the mash-up title Bridge Constructor Portal. Going for the average price tier will set you back around $10 at the moment and fill your library with copies of theHunter: Call of the Wild, Total Tank Simulator, and Police Stories.
Heading to the final tier costs $12 total, and in addition to all the previous games you also get Ancestors: The Humankind Odyssey, Lobotomy Corporation, and Tank Mechanic Simulator. This bundle is slated to end its run on September 1. Expect to see a downtick in new bundles from Humble in the next three weeks or so as the store is now in the middle of a summer sale.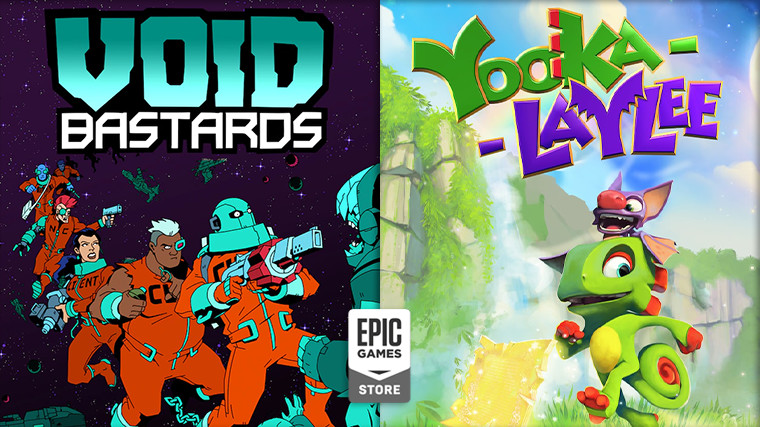 Epic Games Store is back to offering double giveaways, and replacing Rebel Galaxy, copies of Void Bastards and Yooka-Laylee landed this week.
Void Bastards offers a first-person shooter and roguelike combo where you board spaceships to loot for resources but dying to the crew means starting over as a newly rehydrated prisoner. Meanwhile, Yooka-Laylee is an open-world 3D platformer from former Rare developers, where you, as a chameleon and a bat, go against a greedy force trying to make books into profit.
The two indies are yours to claim until August 26, and on the same day, Epic Games will put up the resource management puzzler Automachef as the next freebie.
Free Events
The Elder Scrolls Online is having another free event, this time celebrating QuakeCon. It gives you access to the MMORPG's version of Tamriel to explore and level up through August 30. Moreover, if an alpha game is fine with you, the space travel and trading sim Star Citizen is hosting a free fly event offering six free ships right now.
Big Deals
You'll find our highlights list for this weekend below, and it's an interesting mix, containing games from EA, Lord of the Rings titles, a broad range of indies, VR experiences, and more:
DRM-free Goodness
GOG is hosting its own game festival for the next two weeks with store-wide discounts, and you can find a small highlights selection down below. Also, Quake II RTX is free to claim on the DRM-free store, which is a slice of the original experience with added ray tracing effects.
Keep in mind that availability and pricing for some deals could vary depending on the region.
---
That's it for our pick of this weekend's PC game deals, and hopefully, some of you have enough self-restraint not to keep adding to your ever-growing backlogs. As always, there's an enormous amount of other deals ready and waiting all over the interwebs as well as in services you may already subscribe to if you comb through them, so keep your eyes open for those, and have a great weekend.
Neowin may earn a small commission from qualifying purchases.