Weekend PC Game Deals is where the hottest gaming deals from all over the internet are gathered into one place, every week, for your consumption. So kick back, relax, and hold on to your wallets.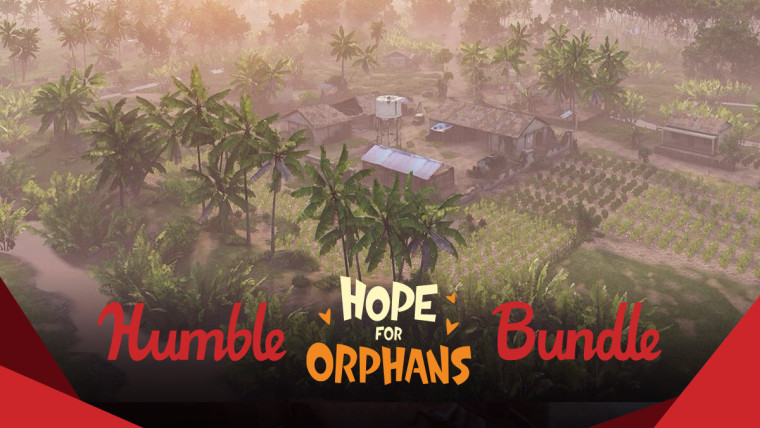 Humble Bundle's latest gaming bundle has nine games in its grasp, all split between three separate tiers. The Humble Hope for Orphans Bundle brings along games from a couple of well-known series from Tripwire Interactive and more.
You only need to put down $1 for the starting tier, which sets you up with Rising Storm GOTY, Killing Floor, BLACKHOLE (along with its soundtrack), and IL2 Sturmovik 1946.
Opting for the second tier, which currently stands just under $7.50, adds the games Killing Floor 2, King's Bounty: Platinum Edition, and Homefront: The Revolution, into the mix. You will also receive the Tripwire Soundtrack Pack with this tier, which comes with the original soundtracks for Red Orchestra 2, Rising Storm, Killing Floor 1, as well as Killing Floor 2.
Lastly, forking over the full $10 will get you all the previous tiers, as well as Rising Storm 2: Vietnam, and the full version of free-to-play game Call to Arms. A deluxe edition upgrade of Call to Arms is also included, as well as $2 worth of Humble Wallet credit for Humble Monthly subscribers.
Big Deals
With the beginning of the weekend arrives a wide assortment of sales from a range of PC game stores, and below, we have a selection of handpicked games that are near or below their historical discount rates.
After almost all the stores have held their Winter sales, the Humble Store has decided to join in on the action as well with its own Winter sale. Remember that if you're a Humble Monthly subscriber, you get an additional 10% discount on all purchases from the store.
*DRM-free version is also included.
DRM-free Goodness
Now, with all those out of the way, let's have a look at some DRM-free deals that are on offer at the GOG store, which is holding a new year's resolution sale. If yours involve buying discounted games without any DRM, this may be the perfect sale for you.
Do keep in mind that availability and pricing for some deals may vary depending on the region you're in.
---
And that is it for our pick of this weekend's PC game deals folks, and hopefully, some of you have enough self-restraint not to break the bank adding new games to your ever-growing backlogs. Of course, there is an enormous amount of other deals ready and waiting all over the interwebs if you comb through it hard enough, so keep your eyes open for those as well.
Don't forget to follow us @NeowinGaming on Twitter to keep up to date with our gaming coverage!