Weekend PC Game Deals is where the hottest gaming deals from all over the internet are gathered into one place, every week, for your consumption. So kick back, relax, and hold on to your wallets.
The next stop in Epic Games Store's freebie train was Stubbs the Zombie in Rebel Without a Pulse, which took the place of PC Building Simulator from last week.
Shambling in as a third-person action title, Stubbs the Zombie has you chomping on the living, gaining undead allies, and taking down the retro-futuristic city of Punchbowl either solo or in couch co-op. This is a remaster of the original 2005 release. Alongside the game, Epic is also giving away a hero pack for the free-to-play title Paladins.

You have until Thursday to grab the latest freebie, and up next is an offer for horror fans, with Among the Sleep - Enhanced Edition coming in. At the same time, Epic Games Store has begun another $10 coupon offer. To claim this one however, you will need to opt into the storefront's email subscription.
Free Events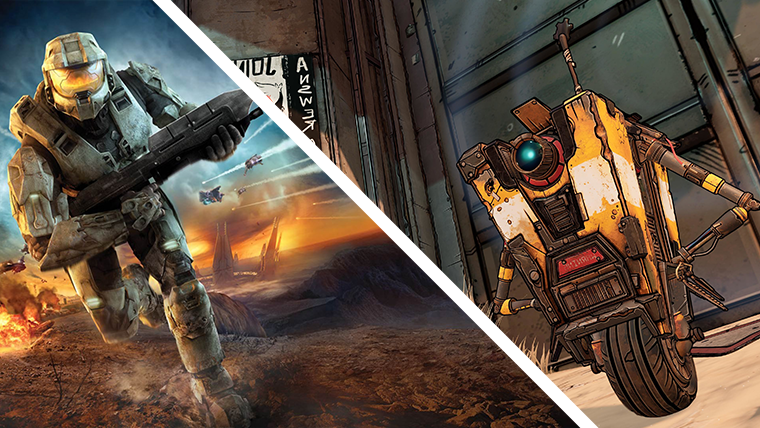 If it's free weekends you're looking for, the small selection available this time has a huge amount of content on offer.
Halo: The Master Chief Collection is up first, giving you access to all six Halo campaigns present in the bundle, their complete multiplayer components — including custom games — and more. You can also select what game you want to install beforehand to save space and time.
Meanwhile, the cooperative looter shooter Borderlands 3 also drops in as a free weekend title. The four-player shooter's complete campaign is yours to try out through the promotion, giving you a chance to earn at least some of the over one billion guns the title touts it has.
Big Deals
A new Humble bundle also showed up this weekend, but it's focusing on a single game this time: theHunter: Call of the Wild, so you're reading about it in this section. After getting the base game for $1, you can grab its entire DLC collection if you go up to the $15 tier.
Finally, games featuring the Caped Crusader — thanks to DC FanDome's return tonight — as well as the Fallout series and more franchises are the focus on the big deals section this weekend. Find highlights from those and much more below:
DRM-free Goodness
Batman and Fallout fevers have also hit the DRM-free corners of GOG alongside sales for plenty of other titles:
Keep in mind that availability and pricing for some deals could vary depending on the region.
---
That's it for our pick of this weekend's PC game deals, and hopefully, some of you have enough self-restraint not to keep adding to your ever-growing backlogs. As always, there's an enormous amount of other deals ready and waiting all over the interwebs as well as in services you may already subscribe to if you comb through them, so keep your eyes open for those, and have a great weekend.
Neowin may earn a small commission from qualifying purchases.