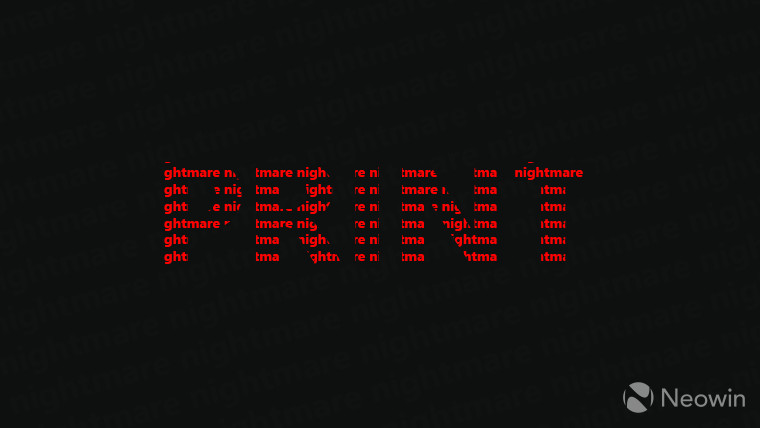 It looks like printing issues on Windows is a never-ending saga. Just a few days ago, we wrote about printing problems on Brother printers inside Windows 11 and now, there are reports coming in that the October Patch Tuesday update for Windows 10, denoted by KB5006670, is causing issues for printing over networks. Users affected by this issue are receiving "0x00000709" or 'Element not found' errors when trying to print.
Recent printing issues over the network seem like a well-documented problem by Microsoft itself. For example, the company released the KB5005611 update to fix a similar problem whereby printer drivers for newly connected devices post a previous update would fail to install.
Here's how Microsoft described the issue:
After installing KB5005565, devices which attempt to connect to a network printer for the first time might fail to download and install the necessary printer drivers. Devices which had connected to and installed the printer prior to the installation of KB5005565 are unaffected
Another issue related to printing over a network via Internet Printing Protocol (IPP) is also in the known issues list and is yet to be resolved. This problem too was introduced with KB5005565 just like the previous one. Here's how the issue has been described:
After installing KB5005565, installation of printers using Internet Printing Protocol (IPP) might not complete successfully.
Now coming back to the printing issues introduced with the new KB5006670, a simple workaround for those having problems is to uninstall the update through the "Uninstall updates" option in Settings. This option is available in the "View update history" section of "Update & Security" inside Settings. Or you could also use Command Prompt and run the command "wusa /uninstall /kb:5006670" as an admin.
via BleepingComputer