It may only be a little over two months since the first preview of Windows 10 for phones was released for a handful of Lumias, but data from AdDuplex is already showing Windows 10 taking a small slice of the Windows mobile pie.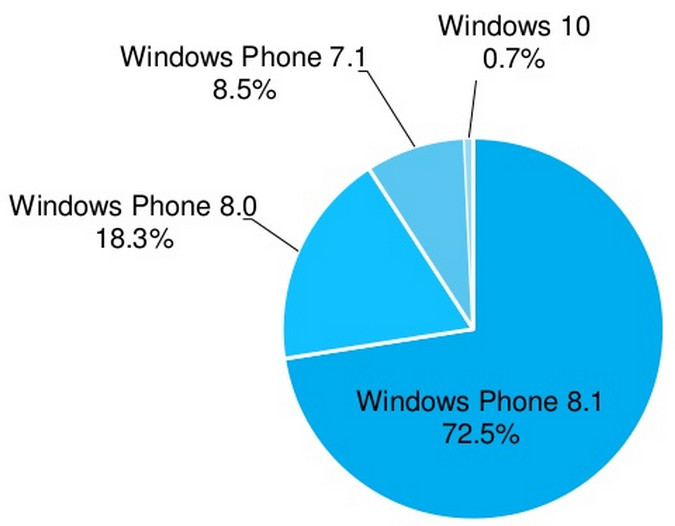 According to stats from April 2015, Windows 10 is already installed on 0.7% of all Windows Phone devices; no small feat when compared to March, which showed just 0.1%.
When the Windows 10 Technical Preview for phones was launched on February 12th, it could only be installed on the Lumia 630, 635, 636, 638, 730 and 830 with Microsoft claiming that it had 60,000 Windows 10 testers registered to the Windows Insider program.
At the end of February, AdDuplex measured an install base of 0.2%, but that dropped back in March to just 0.1%, possibly representing those who decided to roll-back to Windows Phone 8.1. But now April has rolled around, and a month later it has grown just over half a percentage point.
Not bad for a pre beta OS that is far from polished. Is Windows 10 for phones taking the world by storm? No, not at this moment, but Microsoft can probably be very happy with the amount of testers on its books.
Data captured from AdDuplex