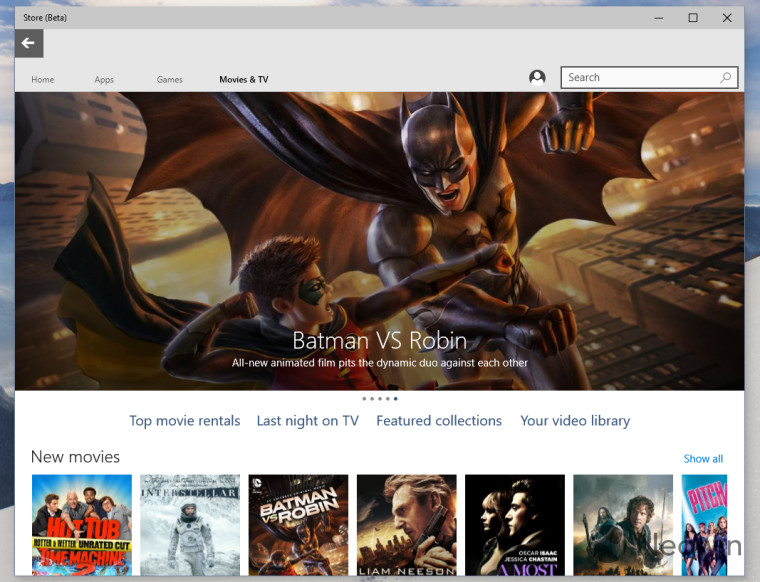 If you are running the latest leaked build of Windows 10, Microsoft has updated the beta Windows Store and turned on the 'Movies and TV' section.
If you open up the Windows Store beta in Windows 10 (the gray Windows Store icon) and click on the Movies and TV section at the top of the app window, you will see the new content. This section of the store features a large hero image and then a listing of new movies and shows.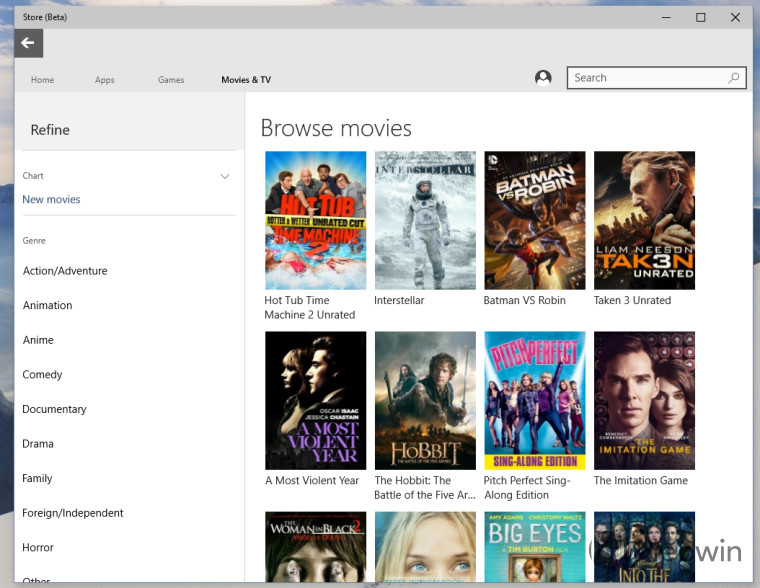 There are also categories sorted by 'Top movie rentals', 'Last night on TV', 'Featured collections', 'Your video library' to help you find your own content or other popular content quickly. If you click the 'see all' button, there is a search interface that also has the movies sorted by Genre.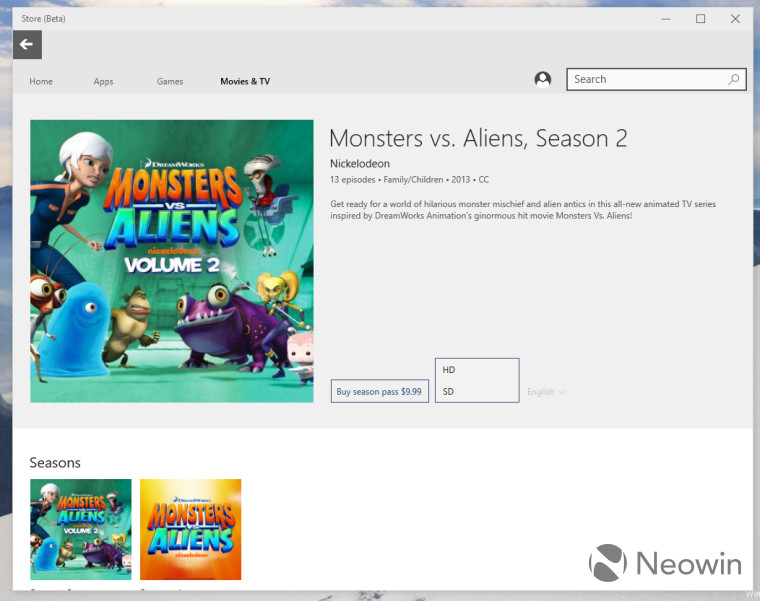 We have not tried to download any movies yet as the feature just went live late yesterday and since Microsoft has not commented about the update, we don't know if the service is actively processing transactions at this time.
If you do decide to download a show from the Windows Store, let us know if the transaction was properly executed in the comments.
Thanks for the tip Super User!