Windows loves ink. Today, at Microsoft's Build 2016 developer conference, the firm announced a number of new Pen-related features.
Bryan Roper took the stage to show these off, starting with writing a note with a Pen in Sticky Notes. As he wrote the word "tomorrow", it turned blue, as Windows recognizes it as a handwritten date.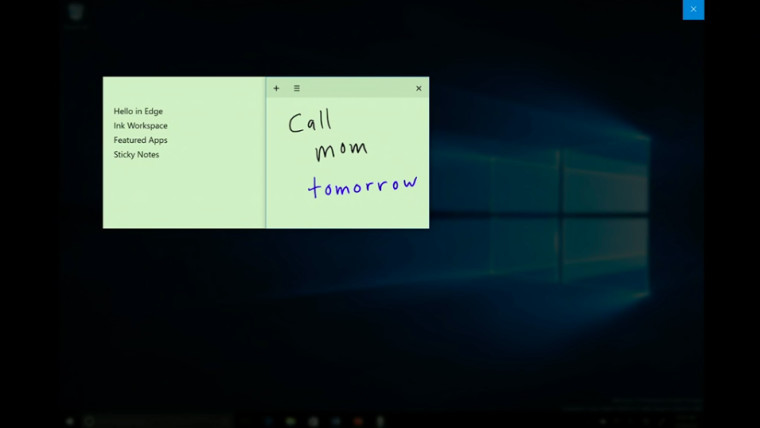 Clicking that "tomorrow" link allows the user to set a reminder in Cortana.
Roper also showed off a new Ink Workspace, which allows users to draw and it even includes a digital ruler. He then directly tweeted his drawing.
Drawings will be directly available from the Action Center as well, allowing users to pick up right where they left off from the lock screen.
The point is to do their very best to show that using a Pen with a PC can be just as easy as using a pen and paper.
Stay tuned to Neowin for more Build updates!